The smell of sizzling hamburgers filled the air on a pleasant September evening in 1989. Neighbors and their children socialized in the yard of Staff Sgt. Bill Foulk's Ash Street fixer-upper.
Then a car rolled up in front of the Tacoma, Washington, house and a gang member fired a shot into the air. Suspecting more bullets were on the way, Foulk called his Army base for backup. 
BATTLE FOR ARMY ACCOUNTABILITY CONTINUES, SAYS FIRST SOLDIER TO HAVE RECORD CLEARED AFTER RECRUITING SCANDAL
"'I'm about to come under attack,'" Foulk remembered saying. "'I need every available Ranger at my house now.'"
The ensuing gunfight between the Army Rangers and men identified by police as members of the Hilltop Crips has gone down in military history.
Crime was at an all-time high in Tacoma during the late '80s and early '90s, fueled by gang violence, drive-by shootings and drugs. Foulk, who was stationed at nearby Fort Lewis, bought a condemned home on Ash Street for $10,000 in 1987 and got to work making it a home.
Before long, gangs turned his version of the American Dream into a nightmare. Residents described the Hilltop neighborhood as rabid, and they feared for their lives walking out the door, according to a Seattle Times article.
"We had a gang-related shooting, Crips and Blood, a shooting on the street out here," Foulk told Fox 13. "And typically you would call the police and no one would ever show up."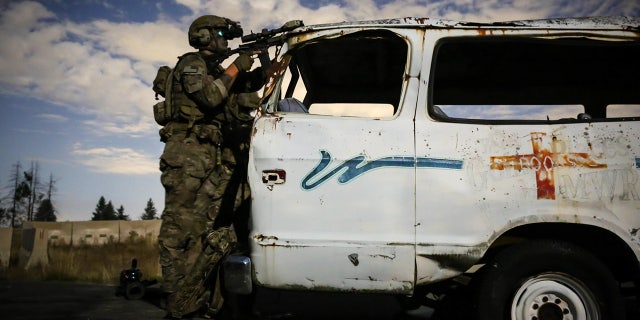 DOMESTIC EXTREMISM BILL WOULD CRIMINALIZE FREE SPEECH, CREATE 'MINISTRY OF TRUTH,' ADVOCACY GROUP WARNS
Foulk and his neighbors took pictures of the comings and goings of a home that had a reputation for being a crack house. They also wrote down license plate numbers, drawing the ire of the neighborhood ne'er-do-wells.
When Foulk organized a cookout for Ash Street families on Sept. 23, 1989, the harassment wasn't far behind.
Gang members threw bottles and fruit at the partygoers. They threatened to burn the house down and "fire up after dark," Foulk told the Associated Press in 1989. Then around 6:30 p.m., Foulk said someone fired what he considered a "warning shot" in front of his house.
He immediately called the base for backup. Parents sent their children away and charted a plan with the approximately 15 Rangers.
US PUTS WORLD ON NOTICE WITH RETALIATION AIRSTRIKE AFTER IRAN-DRONE KILLS US CONTRACTOR
Around 9:20 p.m., someone shot at Foulk's house, and he said the Rangers returned fire.
"It was like being on a military firing range when somebody says commence fire," Foulk recalled to Fox 13. "It was pow pow pow, gunfire from every direction. You could hear bullets hitting the house."
Some 300 rounds were fired, shattering windows, damaging cars, and piercing the walls of Foulk's home. But when police arrived, they didn't find anyone who had been injured.
Foulk said several of the attackers were hit and speculated that other gang members may have taken them to the hospital.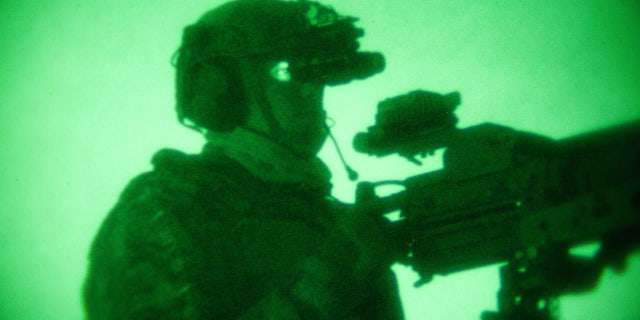 CLICK HERE FOR THE FOX NEWS APP
Police took semiautomatic rifles, a shotgun and handguns from the Rangers and said they arrested two gang members on previous warrants. None of the Rangers were arrested, though police were frustrated residents hadn't called them sooner.
″There is a fine line between self-defense and vigilantism," a police spokesman said, according to the AP.
Foulk lives in the same house three decades later. He left one bullet hole in the siding, a battle scar from one of the Rangers' wildest missions on American soil.