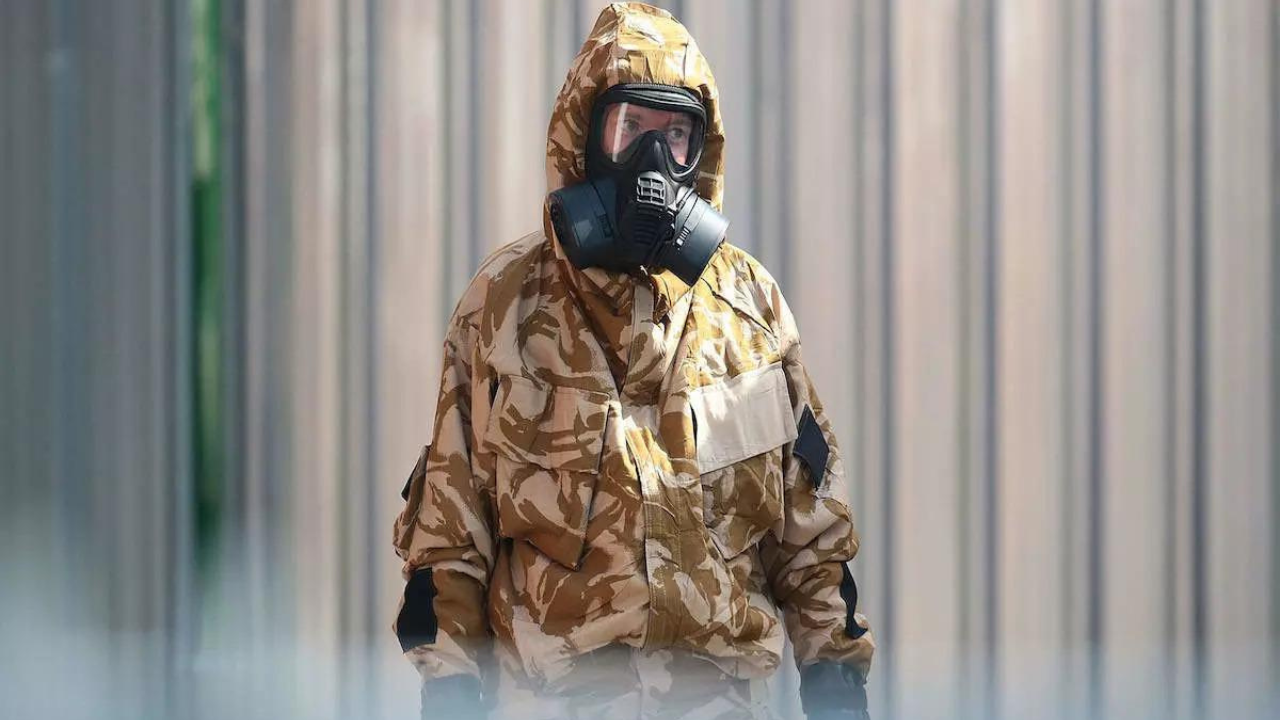 LONDON: The UK government raised the terrorism threat level in
Northern Ireland
to "severe" on Tuesday, ahead of an expected visit by US President
Joe Biden
to mark the 25th anniversary of a landmark peace accord.
The domestic spy agency MI5 judged that the risk of an attack had gone from "substantial" to "severe", meaning an incident is judged "highly likely", Northern
Ireland
Secretary Chris Heaton-Harris said.
Northern Ireland saw three decades of sectarian conflict over British rule, known as "The Troubles", that claimed 3,500 lives.
But the province stands transformed since the Good Friday Agreement was adopted on April 10, 1998.
"However, a small number of people remain determined to cause harm to our communities through acts of politically motivated violence," Heaton-Harris told parliament.
He urged the public to "remain vigilant, but not be alarmed" at the announcement.
It follows a police officer being shot and seriously wounded in front of his son last month, while November saw a failed bomb attack on two officers.
Both attacks have been blamed on the dissident militant group the New IRA, which wants reunification with Ireland.
Simon Byrne, head of the Police Service of Northern Ireland, noted the threat level change "is part of an ongoing process of monitoring".
He vowed to "relentlessly pursue those who seek to cause harm and terrorise our communities, and attack my officers and staff".
Heaton-Harris drew no link to the planned trip by Biden, who intends to visit Ireland and Northern Ireland.
It is expected to coincide with the anniversary of the peace deal, which was brokered with US mediation.
The anniversary comes with the territory locked in political paralysis, as pro-UK unionists refuse to re-enter government in objection to a post-Brexit trade deal agreed by London and the European Union.
More extreme militants in the pro-UK camp have issued periodic warnings about the consequences of the deal, which they argue leaves Northern Ireland at risk of political and economic divorce from Great Britain.
But Heaton-Harris said that sustained bloodshed was a thing of the past.
"The political future of Northern Ireland rests with the democratic will of the people and not the violent actions of the few," he said.
"Together we will ensure there is no return to the violence of the past."
Jeffrey Donaldson, leader of the pro-UK Democratic Unionist Party (DUP), called the ruling by MI5 "bad news".
"I look forward to a day when the threat level is removed, but to get there the community must stand with the police and demonstrate there is no space for terrorism in Northern Ireland in 2023," he said.
Donaldson urged the UK government to make good on a commitment to help fund the hiring of 7,500 extra police officers in the territory.
Northern Ireland's Sinn Fein leader Michelle O'Neill, who is set to become first minister if power-sharing is restored, said there is "no place or space for paramilitary groups".
"They must go," she tweeted.