A college student who became tangled in a web of racism accusations is speaking about the experience and how hearsay threw her life into chaos.
In 2020, University of Virginia student Morgan Bettinger was the subject of a campus-wide scandal after protesters alleged she had threatened to run them over.
Bettinger, who maintains the controversy was based on a lie, spoke to Reason magazine this week about the subsequent legal and professional fallout that continues to follow her.
"This whole situation has had a huge impact on my life," Bettinger told the magazine. "The university has never had to answer for what their actions have done."
US REFUGEE ORGS MET WITH RACISM, SEXISM, VERBAL ABUSE FROM SOME AFGHAN  EVACUEES: IG REPORT
The scandal surrounded a brief exchange between Bettinger and a truck driver parked on the outskirts of a Black Lives Matter protest July 17, 2020. Bettinger told Reason she told the driver, who was parked to block traffic on the street where the protestors were demonstrating, it was good he was there because traffic would turn the protestors into speed bumps.
"Not once did anything from the past, of even the rally, Unite the Right rally, cross my mind," Bettinger told Reason. "It was simply a comment made to a [dump] truck driver who was sitting and blocking the road and just saying, like, 'It's good you're here.'"
DEM LEGISLATION DECLARES RACISM AS A PUBLIC HEALTH CRISIS IN AMERICA
Bettinger's comment traveled quickly, and soon her car was surrounded by protesters claiming she'd threatened to run them over.
"With the one woman hitting on my car and other people shouting and starting to threaten me, I didn't know what was going to happen," Bettinger recalled to Reason.
The mob's outrage spread quickly, both on campus and in the national news. Soon, Bettinger was being contacted by friends and became aware of a Twitter thread written by fellow UVA student Zyahna Bryant, who was at the protest.
Bettinger was also skewered by campus news outlet WUVA, which still posted a video of the incident on its YouTube channel, referring to Bettinger by name, titled, "UVA Student Threatens BLM Protesters."
"I was laying in bed, and one of my friends from high school … reached out and said, 'Are you OK?' And I didn't know what that meant," Bettinger recalled.
LEFT-WING UK LAWMAKER SUSPENDED AFTER CLAIMING JEWS CAN'T EXPERIENCE RACISM
Bettinger told Reason the controversy began seeping into every facet of her college life, affecting her classes and social circles. Behind the scenes, activists at UVA were calling for her expulsion.
"They tried to kick me out of my own major," Bettinger recalled. "One individual of my cohort even compared me to a rapist."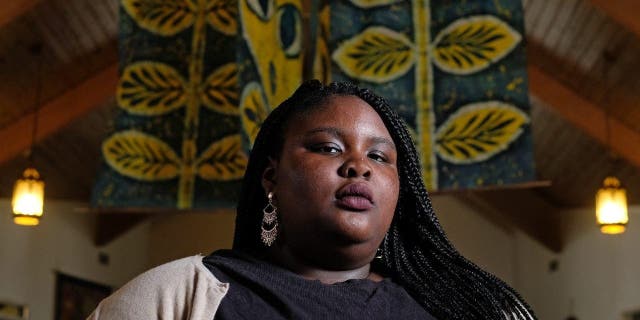 Bettinger was investigated multiple times in the following year, Reason reported. 
"I knew I had a solid case," Bettinger told Reason. "I had prepared everything I possibly could to be as transparent as possible, to show all the facts. But, at the same time, I knew I was facing UVA students that — I did not have much hope in them being neutral."
The University Judiciary Committee eventually found her guilty of "threatening" students' "health or safety." The UJC did not dispute Bettinger's recollection of events but condemned her for not understanding "the context in which [she] uttered these words," claiming she "disregarded Charlottesville's violent history."
"I think I was numb. That's probably the best way I could describe it," Bettinger said. "I wasn't going to give them the satisfaction of making a face, making a sound, crying. I wasn't going to have any emotion."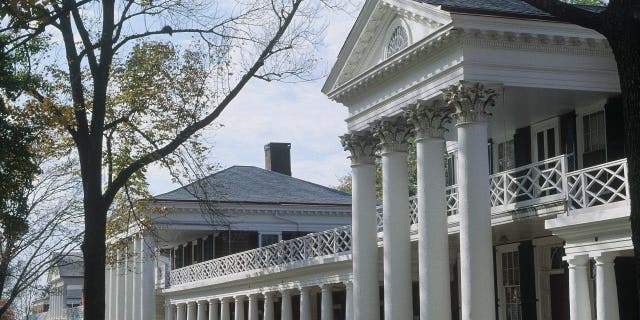 A year later, the university's Office for Equal Opportunity and Civil Rights (EOCR) released its own report that found it "more likely than not" that Bryant did not actually hear firsthand the comment central to the dispute.
After the EOCR released its report, Bettinger was relieved but frustrated. 
"Yes, I was vindicated," she said. "But just because they found the correct answer, in some sense, didn't get rid of everything I had just gone through."
CLICK HERE TO GET THE FOX NEWS APP
Bettinger graduated from UVA but still carries the black mark of the USJ verdict on her record. 
She continues to live and work in the Charlottesville area but refrained from mentioning her employer for fear of resurrecting the harassment.