A Nevada man was sentenced to life in prison without parole Thursday in the death of a 27-year-old man in 2021 who was tortured, shot and forced to walk off a cliff, the Nye County District Attorney's office confirmed to Fox News Digital. 
Brad Mehn was found guilty of first-degree murder and kidnapping with a deadly weapon on Tuesday in the fatal shooting of Roy Jaggers, 27, whose body was discovered at the bottom of Cathedral Canyon in Nye County, around 60 miles outside of Las Vegas, on Aug. 1, 2021. 
Two others involved in the murder, Heather Pate and Kevin Dent, pleaded guilty last month to second-degree murder. 
"We have now obtained murder convictions for the three individuals involved in this heinous crime, who are all facing lengthy prison terms," Nye County District Attorney Brian Kunzi said in statement to Fox News Digital. 
CALIFORNIA FELON ACCUSE OF KIDNAPPING, TORTURING WOMEN TOLD POLICE VICTIMS WERE BURGLARS 
Jaggers was lured to Pate's house in Las Vegas, handcuffed and beaten, wrapped in a tarp and put in the back of a car, according to prosecutors. 
They drove him to Nye County and tortured him for hours with multiple weapons including a blow torch, knives and an ax before forcing him to strip and walk off a cliff.
GEORGIA TEEN SPEAKS OUT AFTER ALLEGED TORTURE BY GROUP OF BOYS LEAVES HIM HOSPITALIZED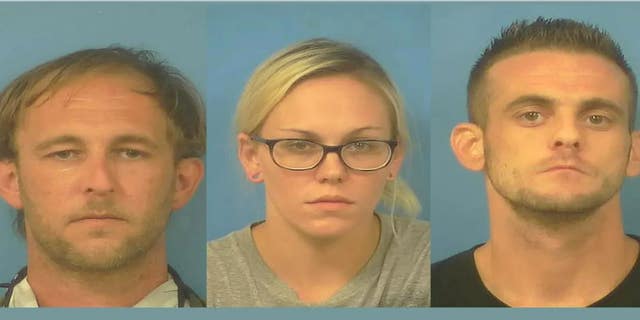 CLICK HERE TO GET THE FOX NEWS APP
The Nye County Sheriff's Department said the murder was prompted by unsubstantiated claims that Jaggers had abused Pate's son. 
Mehn will face an additional sentencing in August on the torture and firearms enhancement charges, Kunzi told Fox News Digital.