Some of Nate Hosie's fondest memories as a young boy include hunting for pheasants and grouse in northeastern Pennsylvania's mountains with his father and grandfather.
As an adult, he's keeping that tradition alive with his own sons and wife while publicly advocating for the preservation of America's proud "hunting heritage."
"At j​ust 5 years old, although I couldn't hunt, just being out there, being a part of God's creation and being out there with my dad and my grandpa and seeing the hunting heritage, I mean, I was hooked from a very young age," Hosie told Fox News Digital.
Hosie is a host for "HeadHunters TV" on the Outdoor Channel as well as a musician and self-described outdoor enthusiast and conservationist. He spoke to Fox News Digital to discuss his advocacy for Wild Game Meat Donation Month, when hunters and National Rifle Association (NRA) members across the nation are encouraged in November to donate venison and other game meat to those in need.
HUNTING, FISHING, HIKING AT RISK DUE TO BIDEN ADMIN REGULATIONS, CRITICS WARN: 'POLITICS AT ITS WORST'
Hunters harvest nearly 600 million pounds of game meat per year, with roughly half consumed by the hunters and their families. Another 119 million pounds is donated to food banks, given to friends outside their households and organizations such as Hunters for the Hungry. All in, donations from hunters translate to roughly 8.1 million meals provided to those in need.
BIDEN ADMIN TAKES AIM AT HUNTERS IN LATEST REGULATION: 'PREVENTING AMERICANS FROM HUNTING'
Hunters for the Hungry is a state-by-state cooperative effort that helps feed those in need by connecting hunters, meat processors and relief organizations.
"When you look at hunting, I do think it's probably not highlighted enough how much it helps people all across the country. And I think it's something that this month, and all months, we should definitely always be sure to remind people," Hosie said. He also touted organizations that support the effort, including Hunters for the Hungry and the NRA, which designated November as Wild Game Meat Donation Month earlier this year.
The NRA is one of the largest supporters in the nation of wild game meat donation, including donating roughly $650,000 in the last five years to organizations that process donated wild game.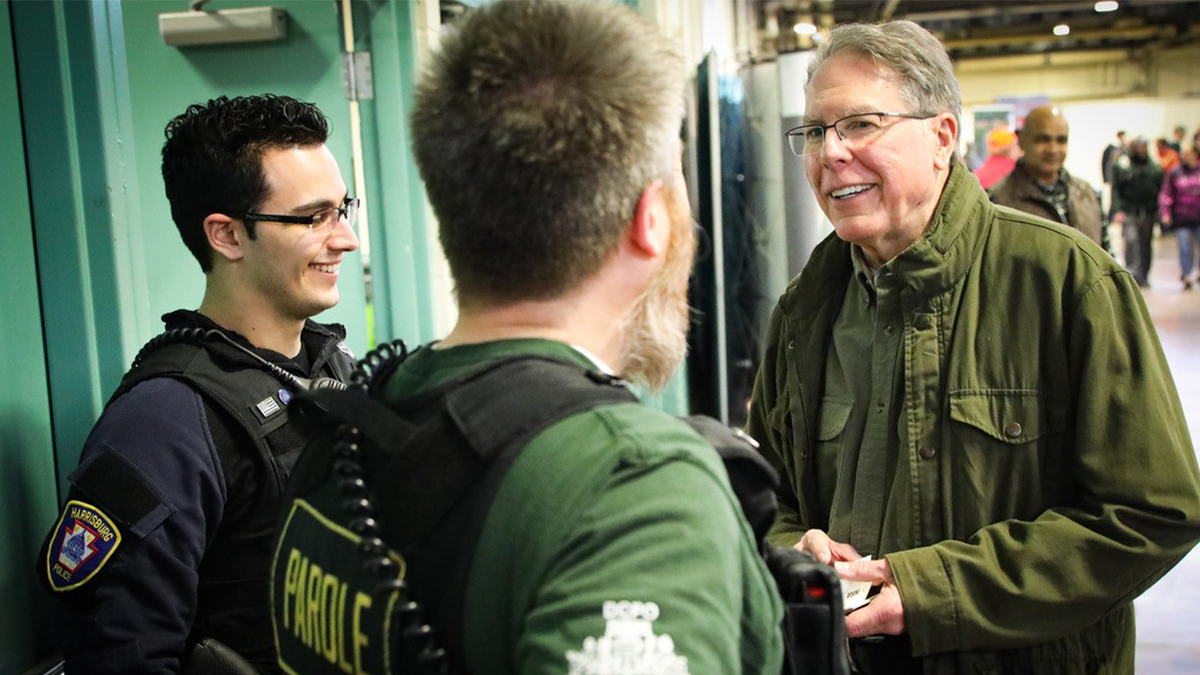 "Wild Game Meat Donation Month is a great cause spearheaded by millions of hunters and NRA members through their support for organizations like Hunters for the Hungry and Hunters Sharing the Harvest," National Rifle Association CEO and Executive Vice President Wayne LaPierre told Fox News Digital. "These contributions help facilitate hundreds of millions of meals to those in need. This vital initiative feeds families and unites Americans in the mission to help reduce food insecurity."
LOCAL RESIDENTS EXPLODE AT BIDEN OFFICIALS OVER PLAN TO RELEASE GRIZZLY BEARS NEAR THEIR COMMUNITIES
Hosie acknowledged that some Americans might hold misconceptions about hunting, and he noted that videos posted across the internet that show people killing seals are in no way comparable to Americans who head out into the wilderness with a respect for the animals and terrain.
"The heritage of the lifestyle of the hunter is so much more than just going out and taking an animal … it's time spent out there, like I said, in the good Lord's creation. Getting to watch deer, getting to see turkeys gobble, elk up on a mountainside out in Montana, and share that with your dad, your grandpa. Now, I'm fortunate and blessed to share with my sons and my wife, Tiffany," he said. 
The father of two, who earned the nickname "The Turkey Slayer" as a kid for rallying everyone from his principal to his friends to go on turkey hunts, noted that hunters' respect for animals is illustrated by how game meat is really wasted.
BIDEN SIGNS BILL INTO LAW THAT REVERSES HIS ADMIN'S DEFUNDING OF SCHOOL HUNTING, SHOOTING PROGRAMS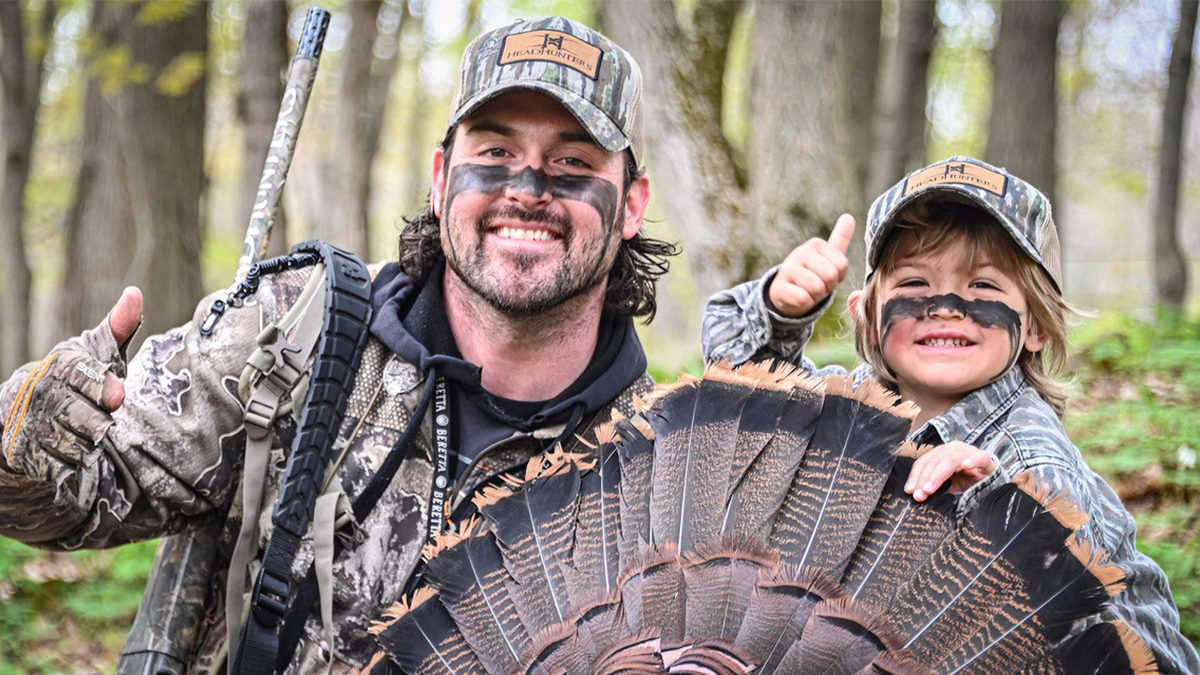 "I think the No. 1 reason there's not food waste when it comes to hunting is because of the appreciation, right? The respect. When you look at hunting or harvesting a deer or an elk – whatever it is that you may be hunting – a turkey, as a hunter, the reason behind you doing that is to provide for your family, to provide for yourself and anybody else," he said.
Data from the NRA found that 99% of the nearly 600 million pounds of meat hunted each year is consumed. On the flip side, USDA data from 2010 shows that Americans toss out an estimated 26% of meat, poultry and fish they purchase.
Hosie said there's far more to hunting than shooting an animal or "punching the tag," as he called it, explaining that hunting is a year-round job that also focuses on ensuring local deer or elk populations are healthy.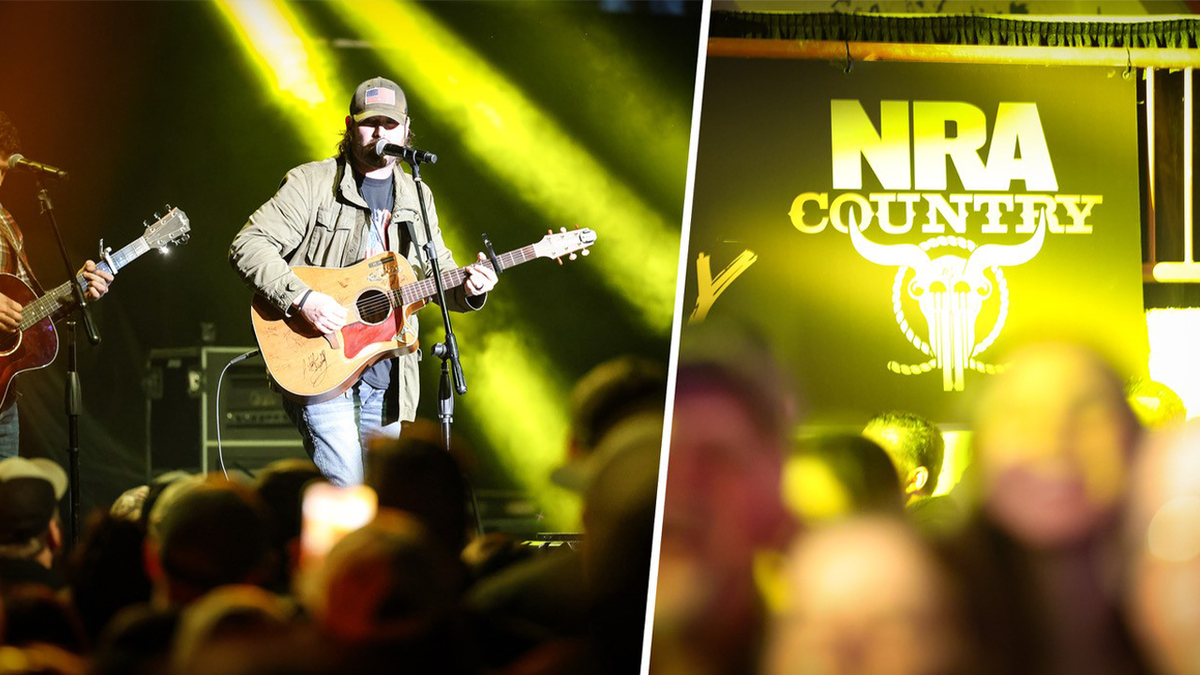 "It's a year-long thing that hunters are out there giving back, planting food plots, making their properties the best they can so deer can thrive, creating management programs so that their deer can thrive in different ways, or turkeys or elk," he said.
REPUBLICANS URGE BIDEN NOT TO RELEASE DEADLY APEX PREDATOR NEAR RURAL COMMUNITY
Hunters also play a critical role in cutting down deer overpopulation found in some states, which not only helps prevent messy car accidents but also keeps the deer population healthier when some of the animals are culled.
Hosie is calling on hunters and Americans to join the celebration of Wild Game Meat Donation Month through meat donations while noting that anyone just simply curious about hunting should "get out there."
CLICK HERE TO GET THE FOX NEWS APP
"First and foremost, if you haven't hunted and if you're at all interested, I highly recommend it. Get out there. Be a part of the woods and be a part of God's creation and learn about it. Learn about it from people who have gone," Hosie said.