An off-duty Orlando firefighter was in the right place at the right time Saturday morning after witnessing a fiery collision involving a sheriff's deputy.
The Orlando Fire Department said Lt. Ben Wootson was taking his son to a soccer game when he saw a Seminole County Sheriff's Office vehicle crash into an overpass bridge. The deputy was not responding to a call before the incident.
Wootson ensured his son was safe before leaving his car to check on the deputy.
Shortly after the incident, the SCSO vehicle caught fire, and Wootson was able to pull the deputy, who was trapped, from his patrol car before it was engulfed in flames.
OREGON GOOD SAMARITAN SAVES GRANDMOTHER FROM HOUSE FIRE: 'ANGEL CAME OUT OF NOWHERE'
After pulling him to safety, Wootson used the deputy's radio to notify dispatch there was an officer down and provided their exact location, a Facebook post by the OFD's union stated. He also requested the fire department for medical assistance.
FOX 35 Orlando reported the deputy was taken to Central Florida Regional Hospital. He was in stable condition as of Saturday evening.
"Lt. Wootson's bravery and sacrifice is a reminder of how firefighters are NEVER off-duty and that training and preparing for situations like this can make a difference when seconds count," the OFD wrote on Facebook.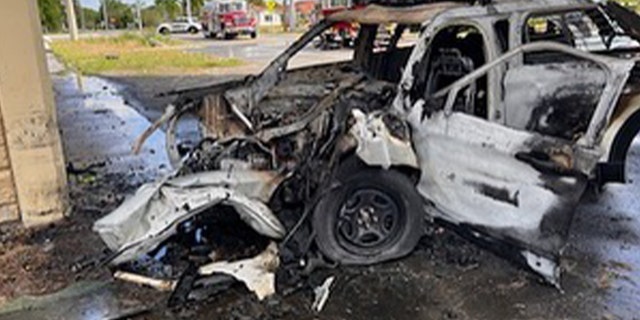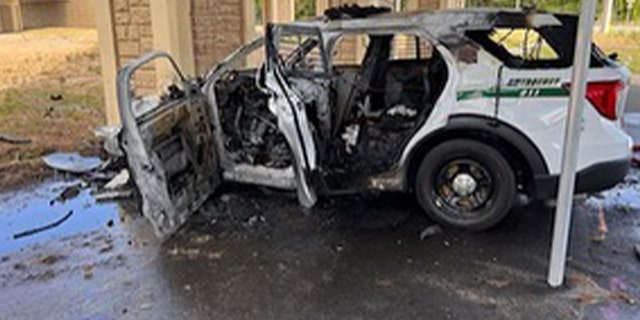 PORTLAND FIREFIGHTERS RESCUE 14-YEAR-OLD DOG THAT FELL 23 FEET DOWN OPEN MANHOLE
The department's union commended Wootson his "quick thinking and sound judgment" that saved the deputy's life.
"His actions [exemplify] what it is to be an Orlando Fire Fighter. We are never off duty and are always willing to step in and assist however possible," the post read. "I know you will be as proud of him and his heroic actions as we are."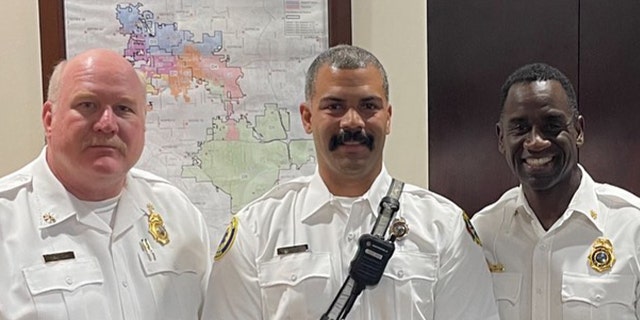 CLICK HERE TO GET THE FOX NEWS APP
The cause of the crash is under investigation.