A man accused of possessing enough fentanyl to kill more than 140,000 people was recently arrested in Georgia.
The opioids were found along with other drugs during a seizure by the Johns Creek and Forsyth County Drug Task Force, which led to the Nov. 3 arrest of 65-year-old James Hall at a home located on Flowery Branch Road in Cumming, Georgia.
In announcing the arrest, the Forsyth County Sherriff's Office noted that 290 grams of fentanyl, approximately 117 grams of methamphetamine and a SIG Sauer 9mm handgun were seized.
First responders were dispatched to the residence for a medical emergency, authorities said.
RISING ADOLESCENT DRUG OVERDOSES FORCE SCHOOLS TO KEEP NARCAN SUPPLY ON HAND
"Upon arrival, two individuals were in the home and appeared to have overdosed," stated a press release from the Forsyth County Sherriff's Office. "Narcan was administered and the subjects were taken to the hospital for treatment. While on-scene deputies had seen possible illegal drugs in plain sight in the home."
After receiving treatment, Hall was arrested by law enforcement officials.
COLLEGE STUDENTS CAN GET FREE NALOXONE AND FENTANYL TEST STRIPS FROM THEIR SCHOOLS TO PREVENT DRUG OVERDOSES
"Task force members were granted a search warrant for the home, based on the information the totality of the situation," said the Forsyth County Sherriff's Office. "During the execution of the warrant, a large bag of white powder was located. The powder was tested and returned positive for fentanyl. Loose methamphetamine and marijuana were collected from around the residence. A safe was also located and it contained 105 grams of methamphetamine, a large amount of marijuana and a Sig Sauer 9mm handgun."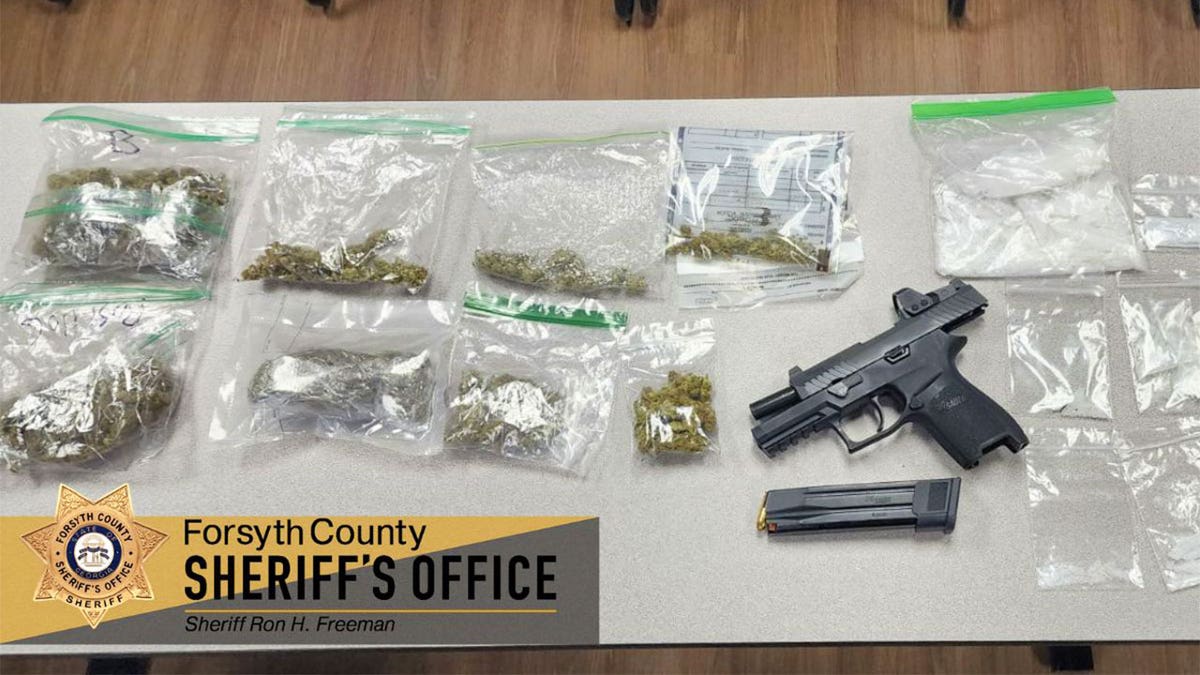 One kilogram of fentanyl has the potential to kill 500,000 people, according to the U.S. Drug Enforcement Administration. The more than 10 ounces of fentanyl found in Hall's possession could result in the deaths of more than 140,000 people.
"What makes this very interesting is while the deputies were on scene, they saw illegal drugs in plain sight," Stacie Miller, the director of external communications for the sheriff's office, told FOX 5. "So, that kind of caused them to call our taskforce, and it went from there."
Cleveland Chadwick, the owner of the home on Flowery Branch Road, told the outlet that Hall had been a tenant of his for years and that he was shocked by the news of the arrest.
"It's just so inconceivable for me to believe," Chadwick said. "I think it was somebody else, but if it was him, then I'm through. I don't condone something like that. There's no excuse for dealing drugs."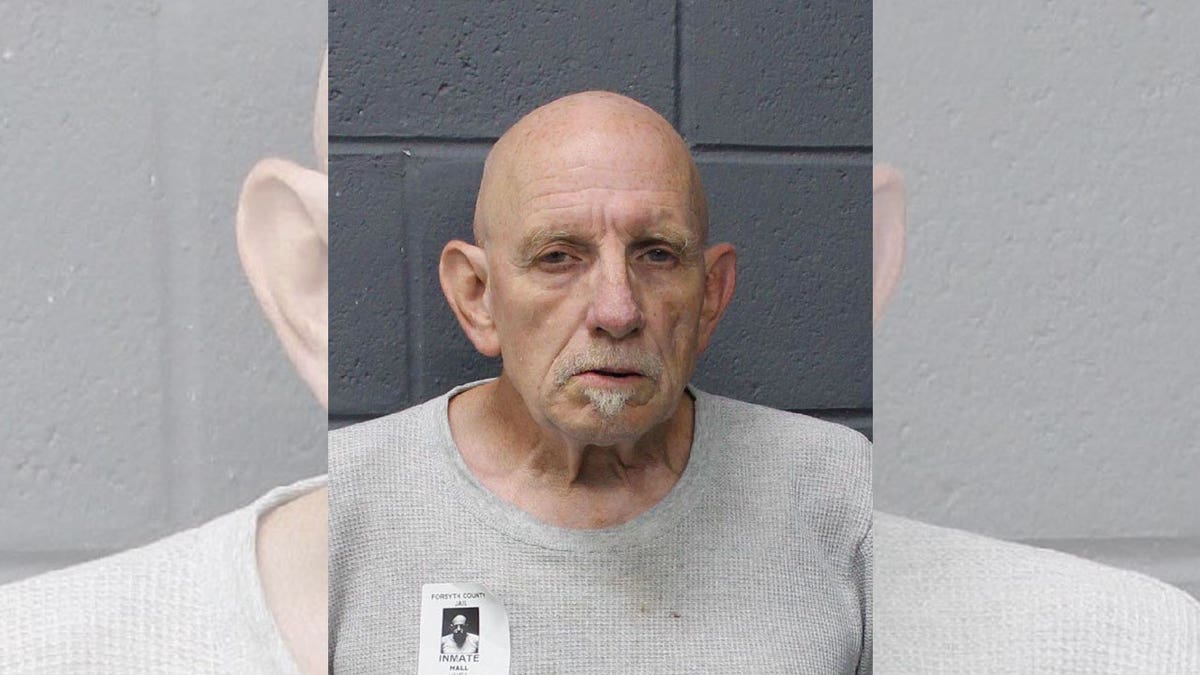 CLICK HERE TO GET THE FOX NEWS APP
Hall, a convicted felon who remains behind bars at the Forsyth County Jail with no bond, was charged with trafficking methamphetamine, trafficking fentanyl, possession of marijuana with intent to distribute, possession or use of drug related objects, possession of a handgun during the commission of a felony and possession of a handgun by a convicted felon.