A 26-year veteran of the Chicago Fire Department died while responding to a blaze in a high-rise apartment building on Wednesday morning, the second firefighter to die in the city in as many days, officials said. 
Lt. Jan Tchoryk, a 55-year-old Navy veteran who served in Operation Desert Storm, was pronounced dead after being transported to a local hospital. 
Firefighters responded to the blaze on the 27th floor of the high-rise in the city's Gold Coast neighborhood shortly after 7:00 a.m. Images released by the department show flames and black smoke billowing out of an apartment's balcony. 
With no sprinklers on the 27th floor and the elevators shut down, first responders had to climb all 27 stories to get to the blaze. Tchoryk "went down" on the 11th floor, at which point other firefighters started performing first aid and transporting him out of the building. 
CHICAGO REP. CHUY GARCIA ANNOUNCES DEATH OF DAUGHTER AT 28
Tchoryk's cause of death will be released by the medical examiner at a later date. 
It marks the second line-of-duty death for the Chicago Fire Department in as many days after 49-year-old Jermaine Pelt died while fighting a house fire on the city's South Side on Tuesday. 
"This is another difficult day for us in the Chicago Fire Department, and for this city, especially for our brother and his family. Let us remember life is precious. It's not promised," Fire Commissioner Annette Nance-Holt told the department as they paid their respects to Tchoryk. 
"I'd never thought I'd be standing here again today with you. We've got to take care of each other. Pray for the families pray for each other. We will get through this."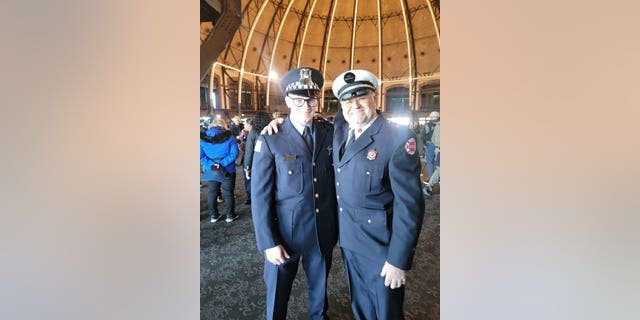 CLICK HERE TO GET THE FOX NEWS APP
Tchoryk's son recently joined the Chicago Police Department, Nance-Holt said. 
Three other firefighters suffered non-life-threatening injuries while battling the blaze on Wednesday.