The man accused of ramming a U-Haul box truck into scooter riders and cyclists in Brooklyn, New York, ultimately killing one person and injuring 10 others, was arraigned on an indictment Monday for murder, attempted murder and assault.
On the morning of Feb. 13, 2023, former Las Vegas, Nevada resident Weng Sor, 62 allegedly began his path of destruction at 55th Street and 4th Avenue in Sunset Park and concluding it at 72nd Street and 3rd Avenue in Bay Ridge.
Brooklyn District Attorney Eric Gonzalez said in a press release that witnesses and surveillance footage capture the defendant driving a U-Haul truck, striking numerous e-bike riders and a bicyclist, and endangering pedestrians, motorists and others waiting to cross the street.
NYC U-HAUL RAMPAGE SUSPECT WITH VIOLENT PAST YET TO BE CHARGED IN ATTACK THAT KILLED 1, INJURED 8 OTHERS
The mayhem unfolded over 48 minutes as the truck tore through the Bay Ridge area, hitting people at several points along the way before veering on and off a highway as police gave chase. 
Sor also allegedly drove onto the sidewalk and hit a pedestrian, and toward a police officer who was struck and injured by an e-bike that was dragged by the truck.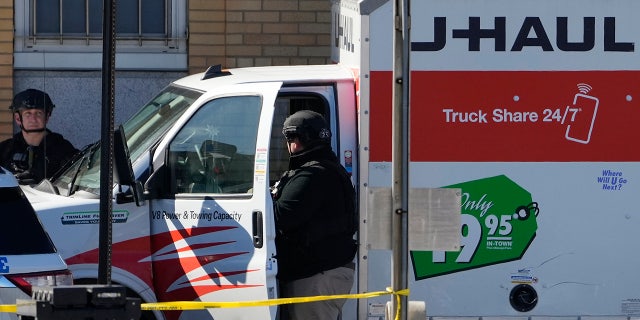 The truck's winding route ended when a police cruiser cut it off and blocked it against a building near the entrance to a tunnel leading from Brooklyn to Manhattan, more than three miles from where the chase began.
NEW YORK CITY PEDESTRIANS STRUCK, DRAGGED BY U-HAUL; NYPD BOMB SQUAD ON SCENE 
Sor was ultimately apprehended after being boxed in.
YiJie Ye, 44, was a father of three who the DA said was riding an e-bike when he was struck near Bay Ridge Parkway and Fifth Avenue. Ye ultimately died of head injuries.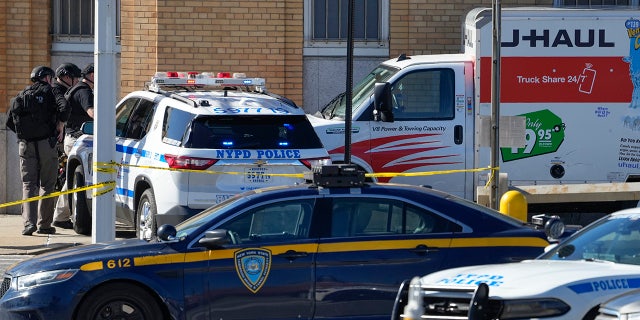 All the other injuries individuals sustained included rib fractures, a pelvic fracture, broken legs, and other bone injuries, for which many victims needed surgery.
NEW YORK CITY POLICE ARREST SUSPECT WITH HISTORY OF MENTAL ILLNESS IN U-HAUL RAMPAGE: REPORTS
Sor was charged with second-degree murder, first- and second-degree attempted murder, first-and second-degree assault and first-degree attempted assault in the 25-count indictment.
He was arraigned before Brooklyn Supreme Court Justice Danny Chun and ordered held without bail. 
Sor is expected back in court on May 31.
CLICK HERE TO GET THE FOX NEWS APP
"This was a terrifying incident in which we allege that an innocent pedestrian and numerous cyclists were intentionally targeted and mowed down by this defendant, including a father of three who did not survive his injuries," Gonzalez said. "We will now seek to bring the defendant to justice and to keep the streets of Brooklyn safe."