A sixth person has been taken into custody following a mass shooting at a Sweet 16 party in Alabama that has left four dead and 32 injured. 
The arrest of the 15-year-old, who is not being named, was confirmed by the Alabama Law Enforcement Agency (ALEA) and the Tallapoosa County District Attorney. That person, along with five others, are facing reckless murder charges in relation to the violence that erupted Saturday night at the Mahogany Masterpiece dance studio in Dadeville, according to The Associated Press.
Investigators said in court documents filed Thursday that they believe five of those charged were present at the party on April 15 and "discharged firearms into the crowd," resulting in the deaths of four people.
All the suspects are being held in the Tallapoosa County Jail with no bond, except for the 15-year-old, the ALEA said. Prosecutors say the teens will be tried as adults as required by Alabama law when anyone 16 or older is charged with murder.
ALABAMA MASS SHOOTING: POLICE MAKE 5TH ARREST IN DADEVILLE SWEET 16 MASSACRE 
Willie George Brown Jr., 19, of Auburn and Johnny Letron Brown, 20, of Tuskegee, were arrested on Thursday.  
The day before, Wilson LaMar Hill Jr., 20, of Auburn, was arrested. 
On Tuesday, two brothers, Tyreese "Ty Reik" McCullough, 17, and Travis McCullough, 16, both of Tuskegee, were taken into custody. 
Four of the dozens injured in the shooting remain hospitalized in critical condition. 
ALABAMA POLICE ESTABLISH TIP LINE FOR PHOTOS, VIDEOS FROM SWEET 16 SHOOTING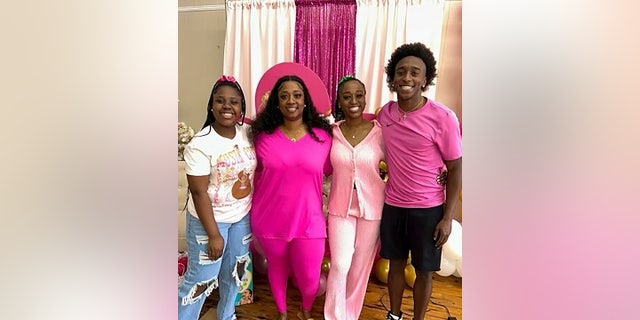 Authorities have not shed light on any potential motive for the mass shooting. 
Philstavious "Phil" Dowdell, a star wide receiver with plans to play college football at Jacksonville State this fall, was killed, along with Shaunkivia Nicole "KeKe" Smith, a senior at Dadeville High School who was described as an athlete turned team manager; 2022 Opelika High School graduate Marsiah Emmanuel "Siah" Collins, 19, an aspiring singer who planned to start college this fall; and 2018 Dadeville High School graduate Corbin Dahmontrey Holston, 23, another former athlete at the school. 
District Attorney Mike Segrest previously shared with reporters the heartbreaking account of how the birthday girl, Alexis Dowdell, held her brother as he took his last breath after gunfire erupted.  
CLICK HERE TO GET THE FOX NEWS APP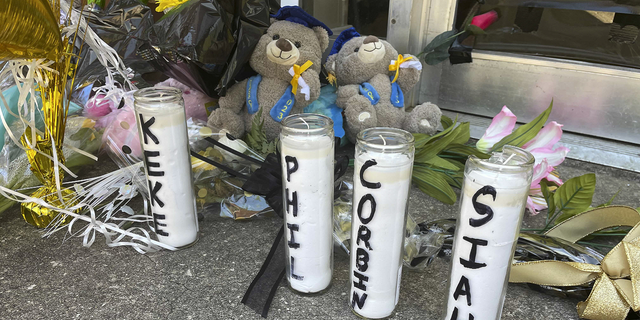 "It was Lexi's 16th birthday party. A Sweet 16. There's an uncut cake and unburnt 16 candles that never got lit. Lexi's brother is one of the victims," Segrest said Wednesday. 
In a press release Thursday, ALEA said the Dadeville Police Department; Tuskegee Police Department; Tallapoosa County Sheriff's Office; Macon County Sheriff's Office; Bureau of Alcohol, Tobacco, Firearms and Explosives; Federal Bureau of Investigation; U.S. Marshals Service; and 5th Circuit District Attorney's Office all played a part in the investigation, as well as locating and apprehending the suspects. 
Fox News' Danielle Wallace and The Associated Press contributed to this report.