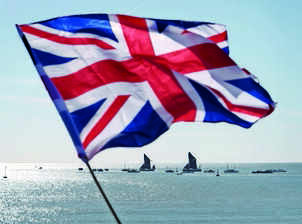 Gay British soldiers were subjected to electric shock treatment in an effort to "cure" them of their homosexuality, according to a damning investigation into historic homophobia in the UK armed forces.
Military personnel were still being referred to doctors for conversion therapy as recently as the 1990s, according to anonymous testimony in a government-commissioned review seen by
Bloomberg
and slated for publication next month. The study contains more than a thousand anonymous submissions detailing the use of electrodes, blackmail and sexual assault against gay personnel between 1967 and 2000.
"I was sent to see a psychiatrist at a hospital where they put these electrodes in my head and showed me pictures of men and gave me nice feelings and they then showed me pictures of women and gave me electric shocks," one unnamed victim of the policy said. "I had some type of bruising/burn marks where they put the electrodes."
The
ministry of defence
declined to comment on specific allegations included in the report, which they said had been submitted to ministers. "We are proud of our LGBT+ veterans and grateful for their service in defense of our nation," a government spokesperson said.
The shocking revelations cast light on the damage inflicted on thousands of gay, lesbian and trans personnel over more than three decades by a ban on them serving in the military, despite homosexuality being legal since 1967. The report piles moral pressure on Sunak to publicly apologize for the historic policy, and to compensate those affected by it for loss of earnings, distress caused, and denial of their pension rights.
Another veteran, who served in the Royal Air Force, testified that they were sent to a psychiatric ward to be interrogated about their sexuality while seated on a commode. Electrodes were fixed to their head to take a reading of their brain while medical staff drank lager. They were told they had a "shadow" on their brain, which explained their sexuality.
Referrals of young male personnel for what was referred to as "the cure" were still taking place as recently as the mid-1990s, according to testimony from a civilian doctor who served at various military bases from 1993 to 2004. The medic recounted how a sergeant accompanied one of the men, who explained he'd told his superiors he was gay and had been told to book medical treatment. The doctor refused to provide such treatment and sent him on his way, but never knew what became of the young recruit.
The review was commissioned during Boris Johnson's premiership, with a remit to take testimony from those affected by the blanket ban on gay people in the armed forces that ran until January 2000.
Terence Etherton, the cross-bench member of the
House of Lords
who led the probe, said in the report that military personnel were told if they consented to taking drugs and undergoing electro-compulsive treatment to convert them, they may be permitted to remain in the military.
It left many "severely traumatized" as a result, he said.
Though the government has promised to introduce a law banning conversion therapy, it's yet to publish a draft bill. An Equality Hub spokesperson for the government said it remains "committed to protecting people at risk from conversion practices."
The report into homophobia in the military follows a trend in recent years of the UK unpicking its often uncomfortable history spanning recent years and past centuries. The legacy includes slavery and colonialism as well as misogyny and racism and touches on some of the nation's most famous institutions.
In March, the owner of The Guardian apologised for the role played by the newspaper's founders in transatlantic slavery and announced a decade-long program of restorative justice.