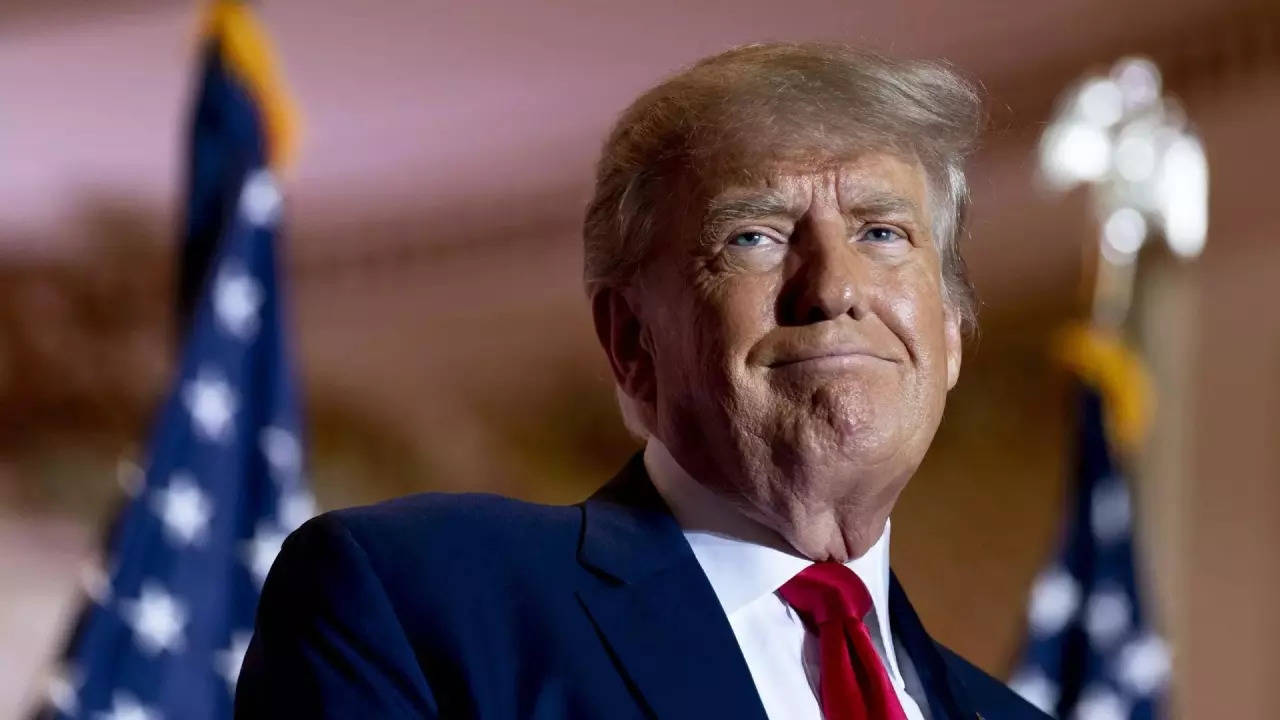 Donald Trump
was indicted by the Manhattan District Attorney's office following an investigation related to hush money payments to a porn star who has said she had a sexual relationship with him, a law enforcement source said, becoming the first former
US president to face criminal charges
.
Below is a timeline of events leading up to the charges:
January 2018
The Wall Street Journal reports that Trump arranged a $130,000 payment to porn star Stormy Daniels in October 2016 to prevent her from discussing a sexual encounter she said she had with Trump in 2006.
Trump has consistently denied having an affair with Daniels, whose real name is Stephanie Clifford.
February 2018
Michael Cohen, a former private lawyer and fixer for Trump, says he paid Daniels using his own money and was not directed by Trump's company or campaign to make the payment. He said Trump never reimbursed him for the payment.
Cohen would later contradict both statements under oath, stating Trump did in fact direct him to make the payment and reimbursed him.
February 2018
The New Yorker magazine reports that Trump had an affair with Playboy model Karen McDougal from 2006 to 2007. The magazine said American Media Inc, publisher of the National Enquirer tabloid, paid McDougal $150,000 shortly after Trump became the Republican nominee for president in 2016 for exclusive rights to her story.
The National Enquirer never published the story.
April 2018
Trump, when asked by reporters if he knew about the payment to Daniels, responded, "No." Asked why Cohen made the payment, Trump said, "You'll have to ask Michael Cohen."
May 2018
In an ethics disclosure, Trump acknowledges reimbursing Cohen for the $130,000 paid for Daniels.
July 2018
Rudy Giuliani, one of Trump's personal lawyers at the time, says Cohen recorded a conversation with Trump two months before the 2016 election in which the two discussed a potential payment to McDougal. Trump denies wrongdoing and calls Cohen's tape "perhaps illegal."
August 2018
Cohen pleads guilty to criminal charges in Manhattan federal court, including campaign finance violations over the hush money payments. He testified that Trump directed him to make the payments "for the principal purpose of influencing the election."
In their indictment of Cohen, prosecutors say a candidate for federal office referred to as "Individual-1" arranged the payments. Trump was not charged with a crime. Geoffrey Berman, the top federal prosecutor in Manhattan at the time, later confirmed that Trump was Individual-1.
December 2018
Trump, on Twitter, calls the hush money payments a "simple private transaction." In an interview with Reuters, he says the payment to Daniels "wasn't a campaign contribution" and "there was no violation based on what we did."
August 2019
Cyrus Vance, the Manhattan District Attorney at the time, issues a subpoena to the Trump Organization – Trump's family real estate company – for records of hush money payments.
July 2021
Vance's office indicts the Trump Organization and its top financial executive on tax fraud charges. Trump himself is not charged with a crime, and the indictment contains no references to hush money payments.
February 2022
Two top prosecutors leading the probe into Trump's business practices resign. One of the prosecutors, Mark Pomerantz, later said his resignation came after Alvin Bragg – who replaced Vance as District Attorney – indicated to him he had doubts about pursuing a case against Trump.
Bragg's office says the investigation is ongoing.
December 2022
The Trump Organization is found guilty of tax fraud after a trial in New York state court in Manhattan.
January 2023
Bragg's office begins presenting evidence about Trump's alleged role in the 2016 hush money payments to a grand jury.
March 2023
Manhattan prosecutors invite Trump to testify before the grand jury, which legal experts say is a sign an indictment could come soon. Cohen testifies before the grand jury.
March 18, 2023
Trump says on his social media platform Truth Social that he expects to be arrested on Tuesday and calls on his supporters to protest. A spokesperson for Trump said the former president had not been notified of any arrest.
March 23, 2023
Bragg's office says Trump created a false expectation that he would be arrested, and tells Republican congressmen seeking communications, documents and testimony about the probe that they were interfering with an ongoing investigation.
March 24, 2023
Trump warns of potential "death and destruction" if he is charged with a crime.
March 30, 2023
A law enforcement source and U.S. media reports say Trump is indicted.