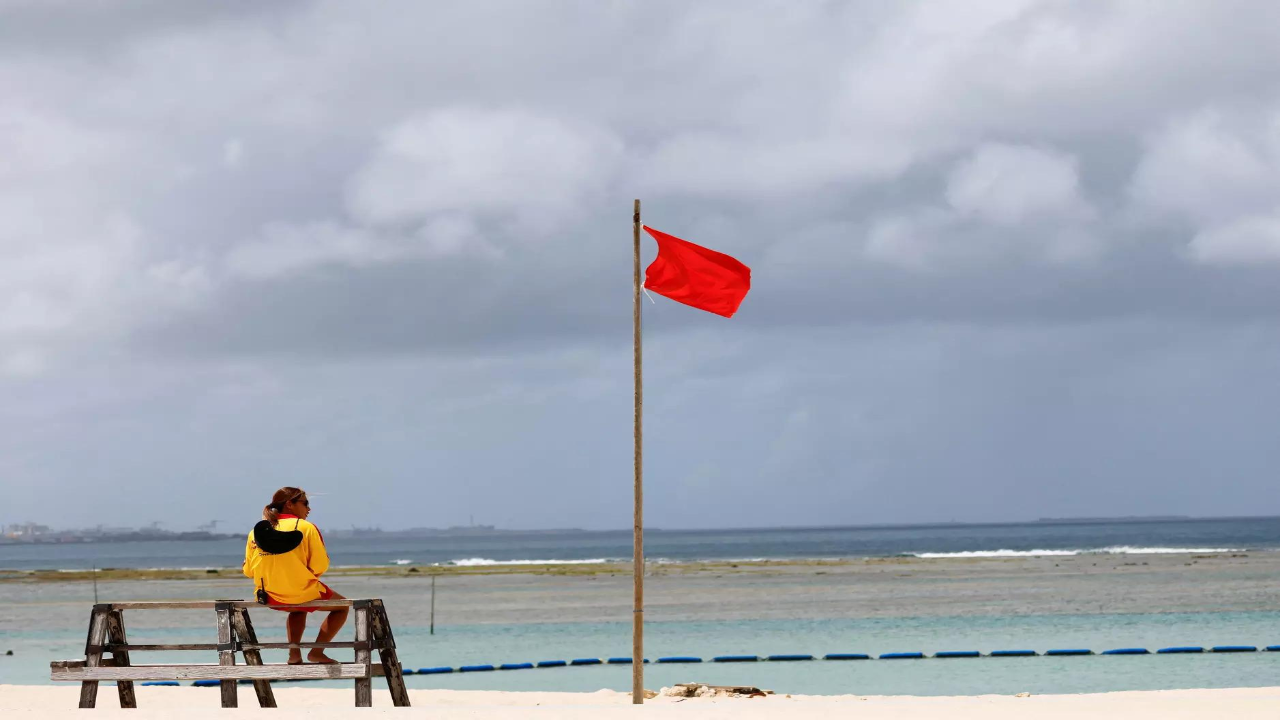 TAIPEI: Domestic flights were cancelled and almost 3,000 people were evacuated as
Taiwan
girded for the arrival of Typhoon Haikui on Sunday, which is expected to bring torrential rain and strong winds to the island's south and east.
Haikui is forecast to make landfall in the mountainous and sparsely populated far southeast of Taiwan late Sunday afternoon, with counties and cities in the east and south cancelling classes and declaring a day off for workers.
Haikui is a much weaker storm than Typhoon Saola which hit Hong Kong and the southern Chinese province of Guangdong on Saturday. Haikui is expected to be only a Category 1 or 2 typhoon when it hits Taiwan, according to Tropical Storm Risk.
Taiwan's government said that 2,868 people had already been evacuated from settlements mainly in the south and east.
Taiwan's two main domestic airlines, UNI Air and Mandarin Airlines, cancelled all flights on Sunday, while ferry services to offshore islands were cancelled as well.
There was less disruption to international flights, with only 25 cancelled for Sunday.
The military has mobilised soldiers and equipment to help with flood relief and evacuation efforts.
After passing across southern Taiwan, Haikui is forecast to cross the Taiwan Strait into China. (Reporting by Ben Blanchard; editing by Jonathan Oatis)