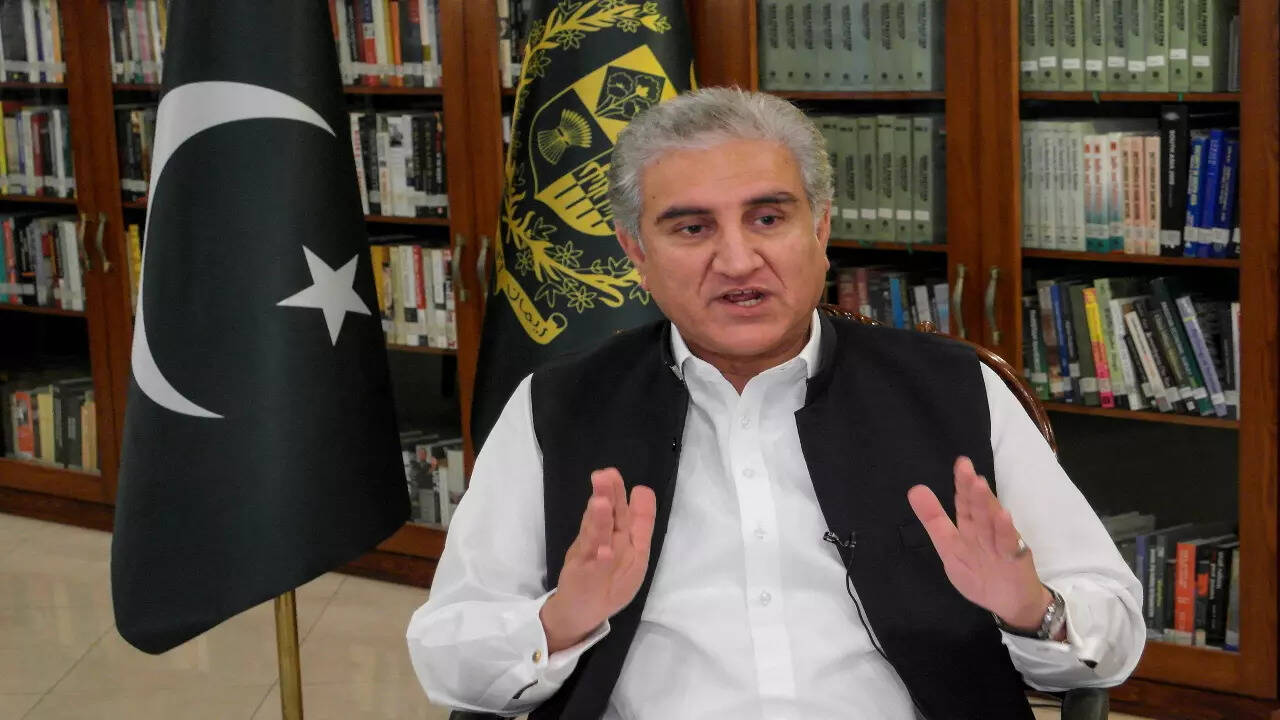 ISLAMABAD: Talks between Pakistan's coalition government and ex-PM Imran Khan-led opposition Pakistan Tehreek-i-Insaf (PTI) over the fate of elections in the country have concluded without any breakthrough, with both sides maintaining that more work was required to address the political and constitutional crisis.
The talks had commenced on April 27 amid a vicious political atmosphere after the ruling coalition parties blocked, through parliament, all moves leading to implementation of the Supreme Court verdict on holding elections in the country's most populous province of Punjab on May 14.
PTI had dissolved its government in Punjab this January in an apparent attempt to force the federal government to dissolve the National Assembly (NA) and call for early elections. Days later, the party had also dissolved its provincial government in Khyber Pakhtunkhwa in the northwest.
However, with barely 10 days left for the deadline, it seems unlikely that polls in Punjab would be held on May 14. The SC orders directing the government to release funds to the election commission to conduct the polls and to provide security on polling day have already been defied by parliament.
Speaking to reporters at midnight after the third and final round of talks, finance minister and Pakistan Muslim League-Nawaz (PML-N) leader Ishaq Dar, who was leading the government delegation, said both sides agreed to hold national and provincial elections on a single date under the watch of caretaker setups, but the date was yet to be decided.
During the discussions, the government insisted on holding all elections after the completion of NA's current five-year term in August, while the opposition demanded dissolution of federal and provincial governments of Sindh and Balochistan before May 14, apparently seeking nationwide elections in mid-August.
Former foreign minister
Shah Mehmood Qureshi
, who led the PTI team, regretted that no decision could be taken on "practicable proposals" put forward by his party. "The determination of the election date is a complicated process," he said, urging authorities to implement the apex court's order of holding elections in Punjab on May 14.
He said the PTI was ready to go to the National Assembly to give constitutional cover to the delayed elections if the government decides to dissolve the NA and the Sindh and Balochistan assemblies before May 14.
The ruling coalition appears unwilling to hold elections before October, as reflected in recent remarks made by federal cabinet members. Defence Minister and PML-N stalwart Khawaja Muhammad Asif declared talks with PTI an "exercise in futility". Another PML-N minister, Javed Latif, in a reference to Imran's party, said there was no point talking to a "terrorist" group.
While the talks were underway, police raided PTI president and former Punjab chief minister Pervez Elahi's home in Lahore and also 33 party members. PTI termed the police raids and arrests an attempt to sabotage the talks, but resolved to stay on the table.