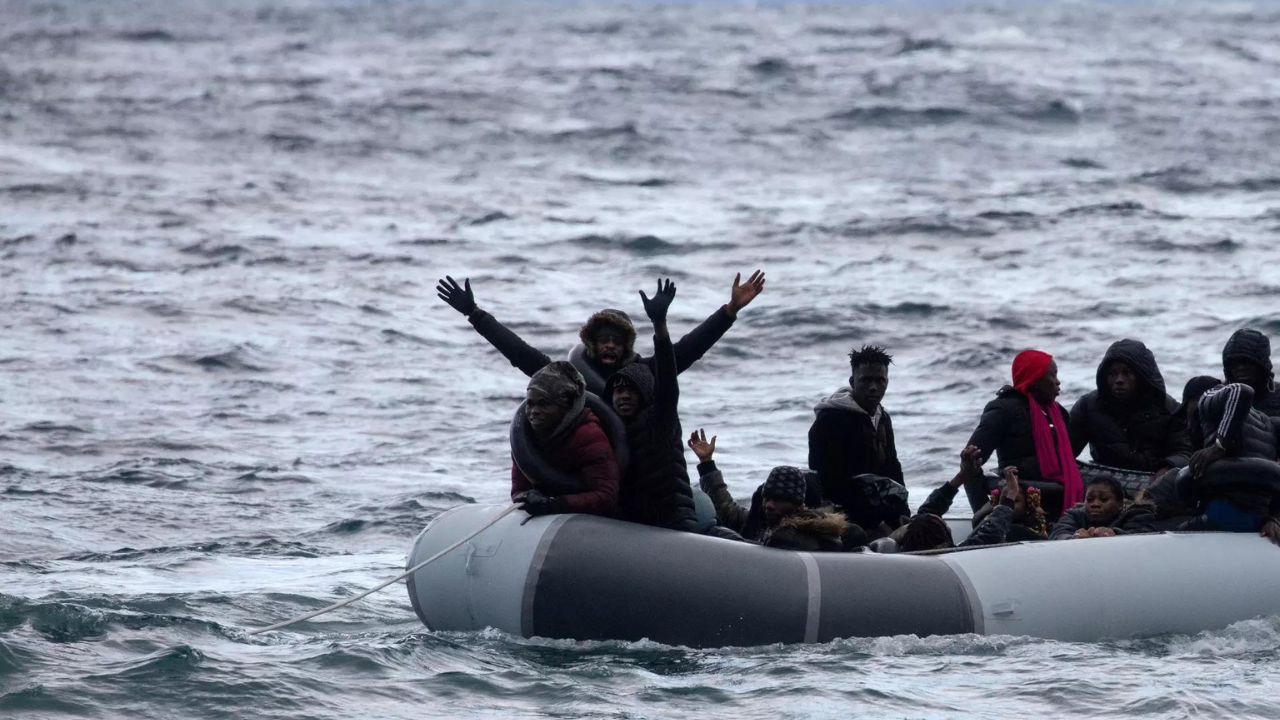 ATHENS: The death toll from a migrant boat sinking last week off the Greek resort island of Mykonos has tripled to nine after another six bodies were found in the sea and on a nearby island, authorities said Tuesday. Others remain missing.
A coast guard statement said that divers on Tuesday found the bodies of four women and a man at a depth of 30 meters (100 feet) inside the sunken speedboat that had departed from
Turkey
. It said the body of an 18-year-old woman from the boat was also found Monday on a rocky stretch of coast on Antiparos, another island in the Cyclades group in the central Aegean Sea.
Their nationalities weren't made public.
Two men survived the shipwreck and swam to shore on Mykonos. They told rescuers that up to 17 people had been on the boat, which would leave six still missing. They said none of the passengers had been wearing lifejackets.
The plastic speedboat capsized and sank northeast of Mykonos on Friday, triggering an extensive rescue operation by air and sea. The bodies of two adult women and an adult man were recovered several hours later.
Mykonos lies more than 150 kilometers (95 miles) from the closest point on the Turkish coast.
Smugglers based in Turkey have frequently chosen open sea routes in recent years to try to avoid the heavily patrolled waters of the eastern Aegean, where several large Greek islands lie close to the Turkish coast. They head either for Italy or for the Cyclades.