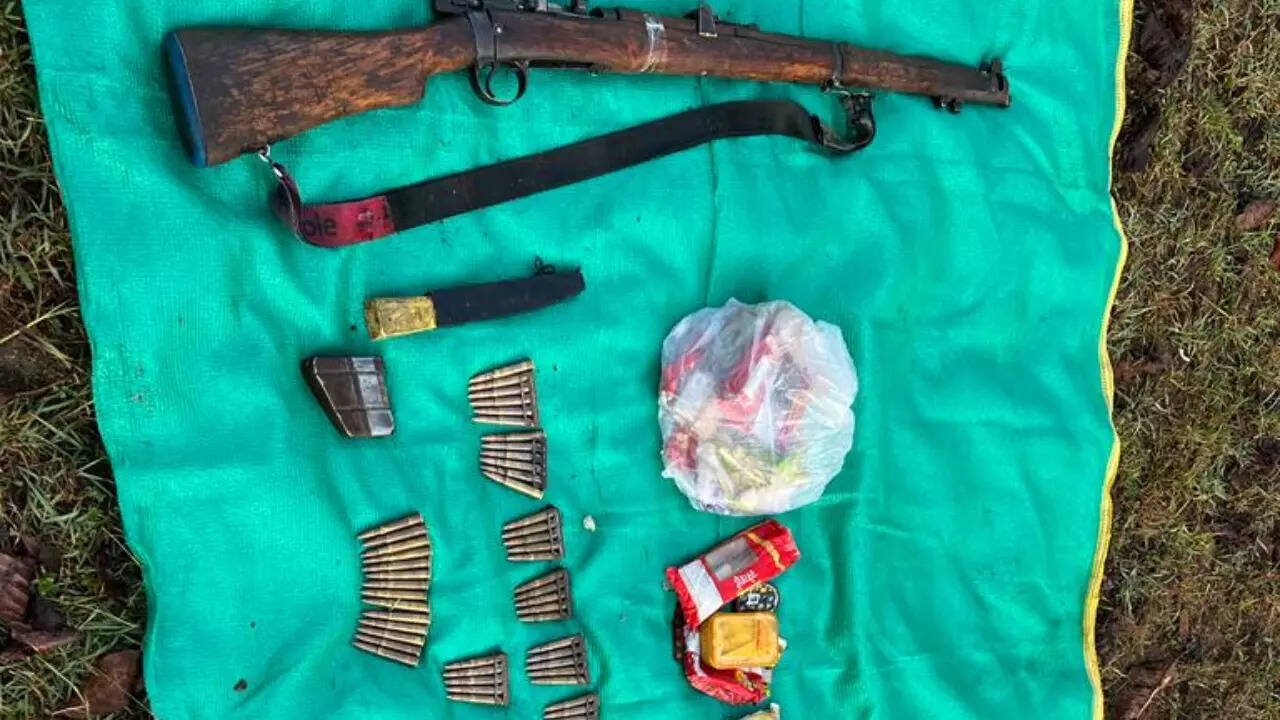 BHOPAL/ JABALPUR: In yet another major counter-insurgency operation in
Madhya Pradesh
, the state police gunned down two women area committee members (ACM) in a jungle in Balaghat district on Friday night.
They carried a combined bounty of Rs 28 lakhs and were wanted by police across multiple states. Eight Maoists have been killed in the last two years.
According to senior police officers, a team from MP Police's Hawk Force set out to intercept the Maoists after receiving specific intelligence about their movement in the region.
The encounter took place in a patch of jungle in the Gadi area, around 70 km from Balaghat district headquarters and less than 1km from the Maharashtra border.
State police headquarters confirmed that the Hawk Force had shot dead Bhoramdeo ACM Sunita and Khatiamocha ACM Sarita. Sunita was in Tada Dalam and was currently with the Vistar Dalam, while Sarita was the guard of wanted Maoist Kabeer and was recently shifted to Vistar Dalam. Two 303 rifles, live cartridges, and ration were found at the encounter site.
This is the second major operation since three Maoists, including a woman, were shot dead in Balaghat. That encounter was reported in Kadla village under Bahela police, 15km away from Lanji headquarters, in June 2022.
The deceased were identified as Nagesh, Manoj, and Ramu- all members of Tanda and Darekasa Dalam. Nagesh was a divisional committee member while Manoj was an area committee member. Police had seized an AK-47 and other weapons from the spot.
Nagesh, who carried a bounty of Rs 15 lakhs, was a native of Gadchiroli and was involved in many incidents of violence, including some in Balaghat in the last three months. Manoj was from Bastar, and Rame was from Sukma, according to officers. This is the first time an AK47 has been found with Maoists in MP, said some officers.
In November 2022, Maoists killed a forest worker near Kanha National Park in Balaghat district, and on November 30, 2022, police shot dead two Maoist leaders in Kanha region adjoining Chhattisgarh. AK47 and other firearms were recovered from the spot.
The state police have killed nine Maoists in the last two years, and these encounters demonstrate the government's commitment to eliminating Maoists' presence from the state.