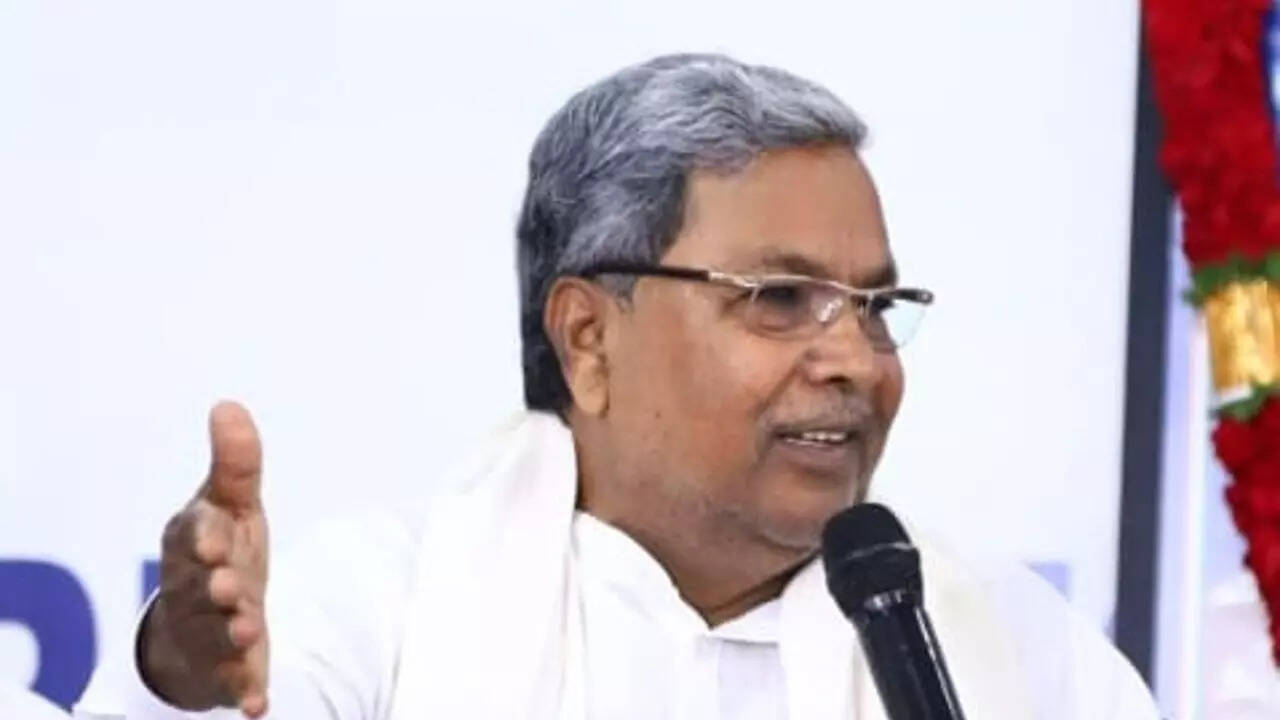 BENGALURU: Karnataka chief minister Siddaramaiah, who has formed a full-fledged government, has fixed targets for all his Cabinet colleagues, saying they should all strive to win at least 20 of the total 28 seats in the Lok Sabha elections. The Chief Minister on Saturday filled all 34 seats in his Cabinet by inducting 24 new ministers.
Noting that the Lok Sabha elections are coming in a year, Siddaramaiah said, "We should win at least 20 Lok Sabha constituencies as a gift to party national president
Mallikarjun Kharge
and seniors
Sonia Gandhi
, Rahul Gandhi and
Priyanka Gandhi
."
The chief Minister has instructed the ministers to carry out their responsibilities by keeping this goal in mind and with commitment, honesty and agility, a statement from the chief minister's office said.
"We should strive sincerely to ensure that the guarantees assured by us reach the people. The mistakes of the past should not be repeated this time," he was quoted as saying in the statement. Siddaramaiah assured the ministers that portfolio allocation will be completed shortly, and told them, "All of you must work actively. As a result of our struggle in the opposition, people have rejected the misrule of the BJP and held our hands." Telling the ministers to "listen to the people's problems and respond to them", he reminded them that "the people of the state have given us an unprecedented majority and also a great responsibility. It is our responsibility to provide a pro-people administration according to their expectations." He added, "Take steps to solve problems locally and prevent them from running pillar to post even for small works. People should not be made to come to Vidhana Soudha (the seat of the state legislature and secretariat) to get their work done."
"Through our pro-people work, we have to register an unprecedented victory in the Lok Sabha elections again," he instructed the ministers. The situation is just right to end the misrule of the Centre through Karnataka, he said. "We must not forget this. Therefore, the ministers should travel to their districts extensively. The problems should be solved at the district and taluk level," Siddaramaiah said.
The chief minister has given targets to all the ministers and wished them good luck, the statement said, adding that he also asked them to keep a strict vigil on officers and to fight against corruption.