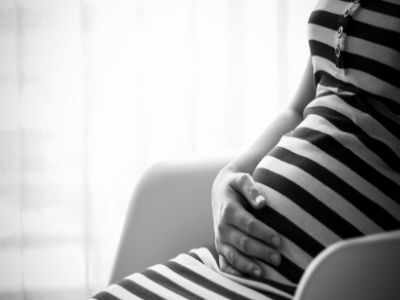 CAPE TOWN: Maternal deaths, newborn deaths and stillbirths have put India globally on top spot. A recent report released by WHO, UNICEF and UNFPA suggests that among the top 10 countries that have been constantly witnessing higher numbers of mortality related to maternal and newborn, India accounts for 60 per cent of the total burden.
After India, it is Nigeria in second spot and Pakistan in third spot, followed by Democratic Republic of the Congo, Ethiopia, Bangladesh, China, Indonesia, Afghanistan and United Republic of Tanzania, according to an UN report released on Tuesday.
According to officials from these bodies, a primary reason for India leading this chart is owing to the large birth cohort.
According to the first ever joint Every Newborn action Plan (ENAP) and Ending Preventable Maternal Mortality (EPMM) progress tracking report, global progress in reducing deaths of pregnant women, mothers and babies has flatlined for eight years due to decreasing investments in maternal and newborn health.
Sub-Saharan Africa and Central and Southern Asia are the regions experiencing the largest numbers of deaths, although across all regions, there is variation regarding the pace at which countries are progressing in their efforts to achieve the global 2030 targets.
Pregnant women and newborns continue to die at unacceptably high rates worldwide, and the Covid-19 pandemic has created further setbacks to providing them with the healthcare they need, said Dr Anshu Banerjee, Director of Maternal, Newborn, Child and Adolescent Health and Ageing at the
World Health Organization
(WHO).
"From 2016 globally there was no progress in maternal mortality. Even in the number of countries including high income countries we saw there has been an increase in maternal mortality. At the moment we are at a rate of declining maternal mortality of around 1.3 per cent while if we want to achieve the SDGs we have to be at 11 per cent. We actually need to accelerate 10 times more than where we are at the moment. We have seen only around 10 per cent decline in the under 5 mortality, New born mortality and still birthday rates between 2015-2016 and now. So again there also we are seeing a decline we were experiencing earlier has plateaued," Dr. Banerjee noted.
Addressing media at the IMNHC, Dr Allisyn Moran, Maternal Health Lead at WHO said the maternal, newborn mortality and stillbirths have declined since 2000 but since 2015 there has been significant plateauing of maternal mortality reduction and stillbirth reduction.
"We really need to work hard as a community to accelerate that progress so that we can achieve the SDG targets by 2030. In order to get there, we need to implement life saving interventions for quality antenatal, intrapartum and postnatal care for women and newborns, and preventing stillbirths. We have coverage targets for antenatal, skilled birth assistant, and postnatal care by 2025, we know that the interventions that we need to be given as well with quality and respectful care," Dr Moran said.
Trend data revealed global progress in reducing maternal and newborn deaths and stillbirths has slowed during the last decade. Gains made between 2000 and 2010 were faster than they have been in the years since 2010. It is critical to determine the reasons for this slowed pace, and take action to address them.
"Global challenges posed by the COVID-19 pandemic, climate change, conflicts and other emergencies, as well as cost of living increases within countries have the potential to further slow progress in this decade, warranting greater urgency and investment towards maternal and newborn health targets," the report said.
Funding shortfalls and underinvestment in primary healthcare can devastate survival prospects, the report highlighted.
In the worst-affected countries in Sub-Saharan Africa and Central and Southern Asia – the regions with the greatest burden of newborn and maternal deaths – fewer than 60 per cent of women receive even four, of WHO's recommended eight, antenatal checks, the report stated.
"This is a silent emergency that we have and we need to change the future. This report is telling us that we need to improve massively if we want to avert maternal deaths, newborn deaths and stillbirths and not to forget morbidity in mothers and also newborns. We need to focus on quality of care and quality for data as well. More data, better data and data from different levels so that we can gather more information," Dr Willibald Zeck, Chief Sexual and Reproductive Health and Rights at UNFPA.
The report stresses that interventions should especially target the poorest women and those in vulnerable situations who are most likely to miss out on lifesaving care – including through critical subnational planning and investments.
The latest published estimates in the progress tracking report by WHO, UNICEF, and UNFPA, launched at the ongoing International Maternal Newborn Health Conference (IMNHC 2023) show that there were a combined 4.5 million deaths: maternal deaths (0.29 million), stillbirths (1.9 million) and newborn deaths (2.3 million) (6,7,8) in 2020-2021.