In an exclusive chat with ETimes this morning at Taj Lands' End Hotel in Mumbai, Bollywood star Janhvi Kapoor explains why she said yesterday that Vijay Deverakonda is practically married. The quote in question made headlines and sent everyone into a tizzy on whether Rashmika Mandanna and Vijay were already man and wife.
The conversation also revolved around her upcoming father's film #Mili (produced by Boney Kapoor) which hits the theatres on December 4. And we also spoke about Anshula Kapoor, Khushi Kapoor and trolling. There's a lot in this interview and you must see it. Click on the video below:

Excerpts from the interview:
You must have pushed boundaries for your challenging stint in 'Mili' didn't you?
Yes, it's a very challenging role. Before she gets trapped in a freezer too, the film is very emotional. It's about a girl who has lost her mother and looking after her father's health.
'Mili' has a tag line- Dying to Survive. Aren't you pushing yourself too much, sort of in tandem with the tag line, maybe coincidentally?
Well, if I don't push myself then someone else will- and I will regret it. And, it is my age to push myself. I got the chance easily but izzat nahin mili toh main woh izzat ke liye mehenat kar rahi hoon (I didn'tget respect so I am working hard to earn that). I felt very guilty about cancelling the interviews yesterday but I really wasn't feeling well. To be honest, I want much more than I have achieved. I know I have a lot more to offer.
You spoke about 'acquiring respect'. Are you saying this because you have become the favourite of trolls?
I think everyone has become a favourite of trolls. Nobody deserves the amount of trolling that is happening. And I think the media portals are responsible for this. By writing those three nasty and negative comments of trolls on their headlines, they are only encouraging trolling. Why are they filtering just the negative comments and highlighting them? This is just not done. If someone can correct this wrong approach by the media, maybe we'll sleep well. Anyway, I have reached a point where nothing is going to shake me up. I die for the public's love and acceptance, though.
Does it make you angry?


No.
Do you get angry if and when your film fails, say a couple of your films didn't do too well?
It's just been 'Roohi', which could have garnered more. But even if it achieved 50 per cent of what it had set out to achieve, it's fine. The producers of 'Roohi' didn't lose money. The role didn't give me too much scope and maybe I should have been smarter in certain choices, but it's okay.
Enormous responsibility on your shoulders regarding 'Mili' as it is your dad's (Boney Kapoor) production…
I am feeling more anxiety, no doubt. Like 'Good Luck Jerry' didn't display numbers as it was on OTT, so yeah there is a certain… (trails off).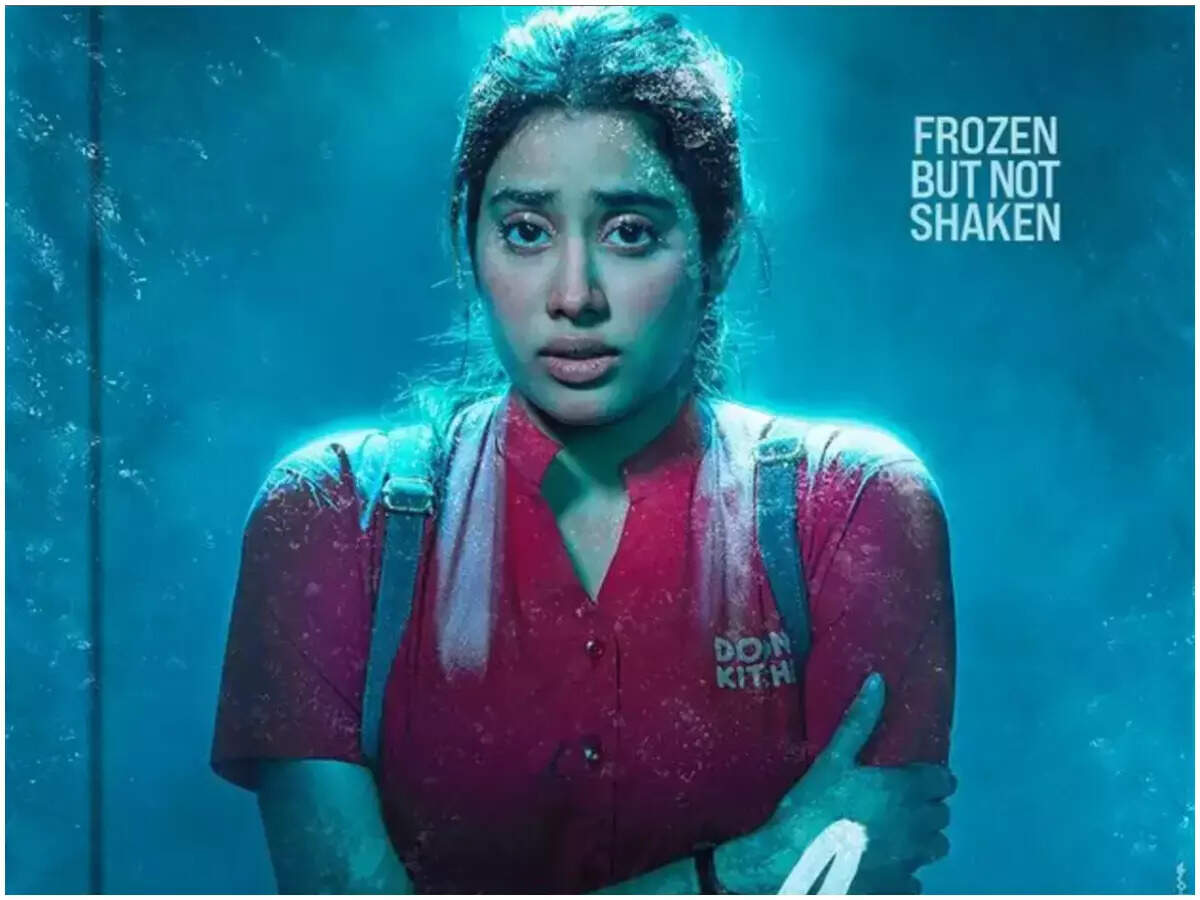 It's up to you to bring the audience to the theatres for 'Mili'…
I don't think I am the main face here. We have Manoj Pahwa and Sunny Kaushal too. Besides, you have seen of late that the casting does not matter if the story/plot of the film is not correct.
Let's move on to Sonam's son, Vayu. Who does he resemble? Have you sat him in your lap?
Honestly, I haven't met Vayu. I was busy shooting. I was travelling a lot. I haven't been keeping too well. I don't want to risk it. Aaram se jaungi.
Who is your biggest critic from your family?
Anshula didi has very objective observations.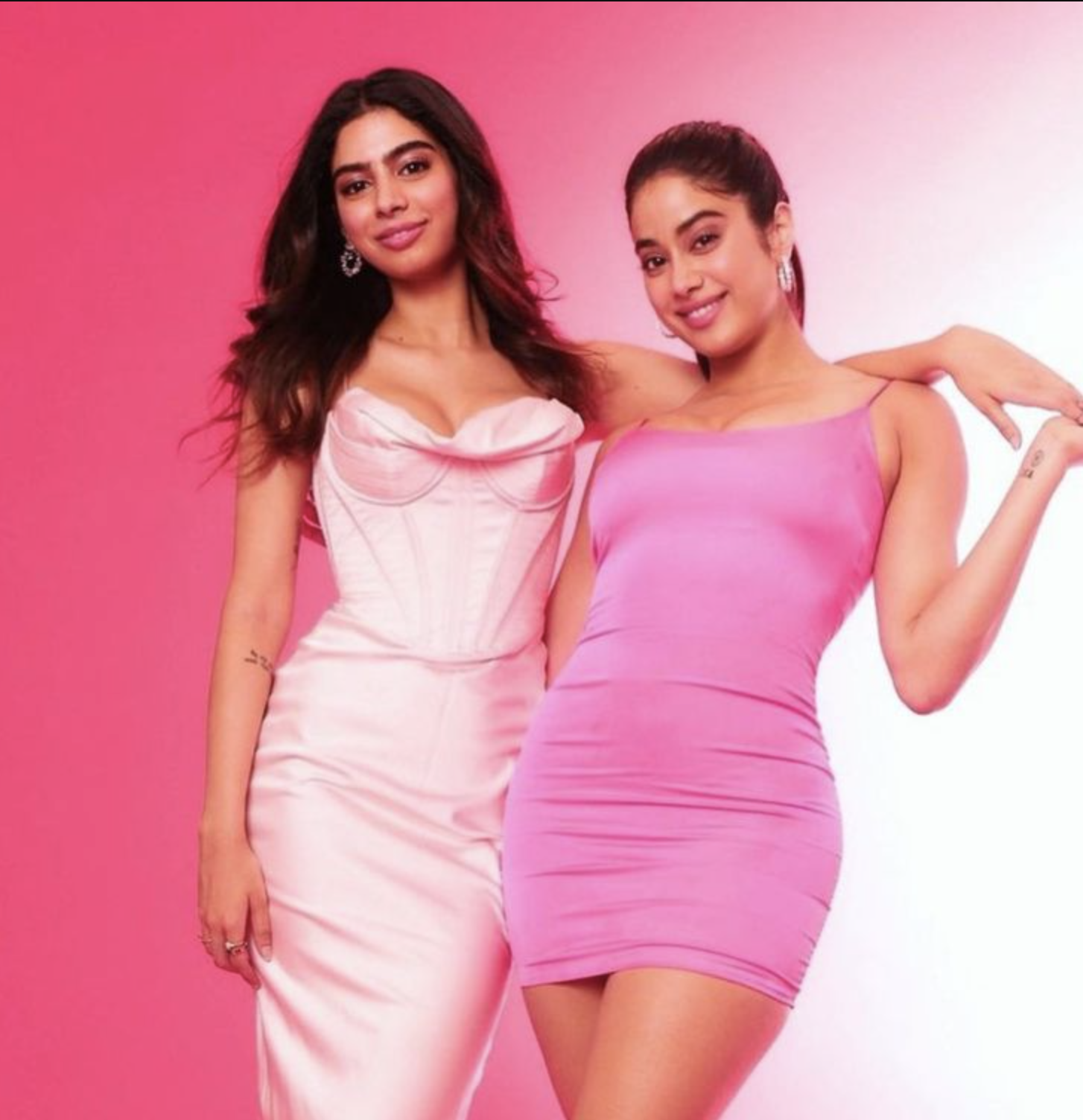 Khushi is entering Bollywood…
We are not meeting much. If she's shooting I am home. If I'm shooting, she's home.
Competitition will begin at home…
That's a very outdated way of looking at things. We both here are to make our parents proud. We will hold hands together. Even if she goes on to do the role I was considered for, I will be happy.
If you were not an actress…
Maybe I would have been married by now. Hmmm… actually, I love writing and painting- but I am not very skilled at it. And yeah, I would've dabbled in fashion designing.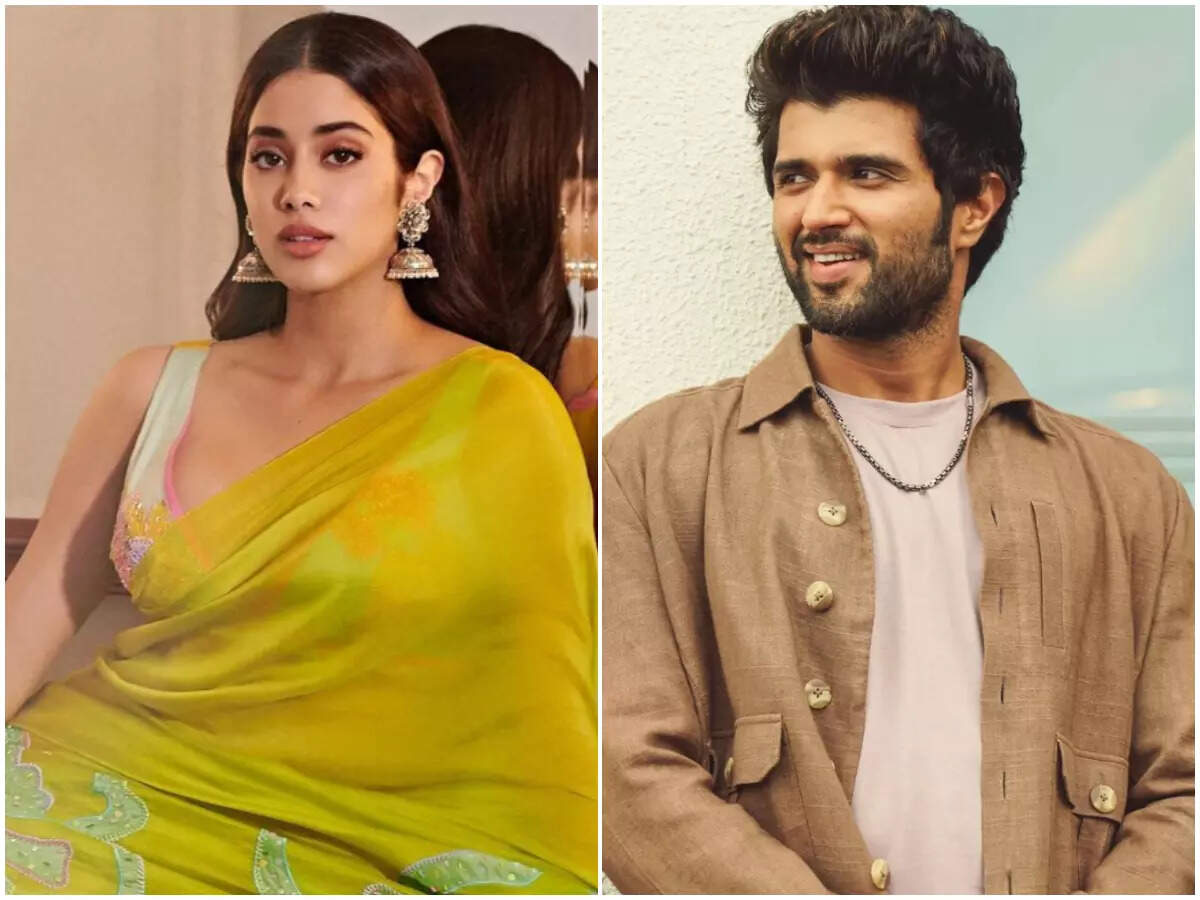 I think you would have been a great story teller. Let me tell you why. You seem to have a knack of making statements and leaving them suspensful midway. Like yesterday, you said that Vijay Deverakonda is practically married. What did that mean?
Look if it's the sixth interview of the day, I tend to talk rubbish, with no filter. The question was: Who would you pick if it was your swayamvar? All that I meant with my answer was that Vijay is not in our circle and we don't interact much, hence it is unlikely.
After 'Mili'?
'Bawaal' and 'Mr & Mrs Mahi'. The former is complete.
Does Dad come into play for saying 'yes' or 'no' to a film?
I like his nod of approval, but he supports me even if I differ and have a different decision. Like recently, he wasn't too sure about a film but I am going to go ahead and do it