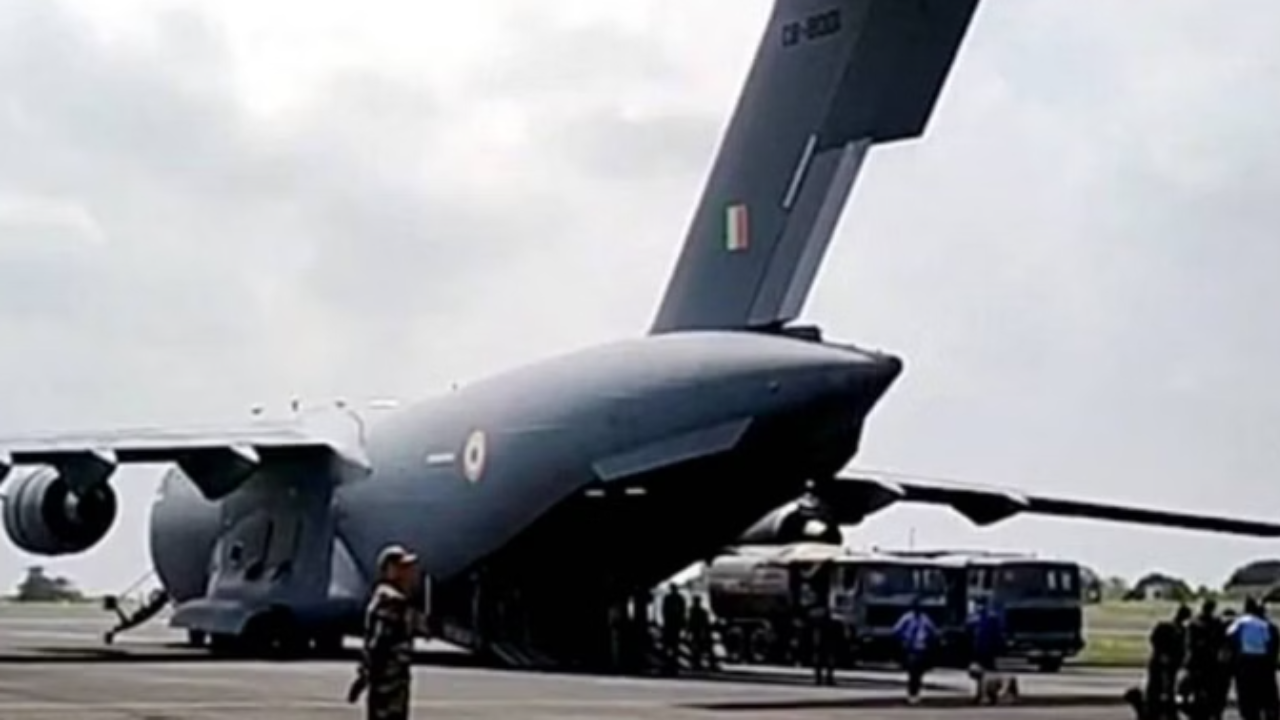 NEW DELHI: No commercial flights could operate in and out of Leh on Tuesday as an Indian Air Force C-17 Globemaster suffered a technical glitch and got stuck on the runway of Kushok Bakula Rimpochee Airport — one of the highest airfields in the world.
Several flights that had taken off for Leh on Tuesday had to be diverted to other cities. Flights may resume on Wednesday as sources say IAF is working on the Globemaster and it should soon be rectified. The airport gets over 10 commercial flights everyday that are operated by Air India, IndiGo, Vistara and SpiceJet.
The problem happened when the C-17 landed in Leh on Tuesday on a routine sortie. An Air India flight was diverted to Srinagar and the second flight of Leh was cancelled.
Vistara Tweeted: "Delhi-Leh flight UK601 is back to due to runway restriction at Leh and is expected to arrive in Delhi at 10:00 AM." When a traveller complained, Vistara replied: "While on-time service is our prime offering, certain circumstances that are beyond our control lead us to not deliver on the same. Customer safety is of paramount importance to us, all steps are taken towards the same."
IndiGo cancelled all the five dailies it operates to Leh and SpiceJet cancelled two of its flights there on Tuesday.